Health & Social Care
The department of Health and Social Care works closely with partners in the NHS, Local Authority and the independent sector. We aim to support students into further and higher education or employment.
Our staff comprises registered practitioners in the fields of nursing, social work and allied health professionals. There is also expertise in the fields of psychology, sociology, learning disability, reenablement, youth work and community nursing.
Learners can expect an experience that ensures they are supported to develop the professional standards required for this career path. A practice element in many of the courses enables students to maintain that professionalism in the workplace and beyond into a diverse selection of careers in the field of Health and Social Care.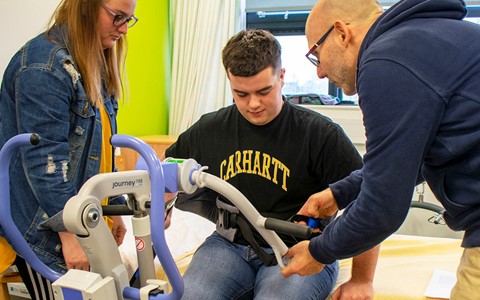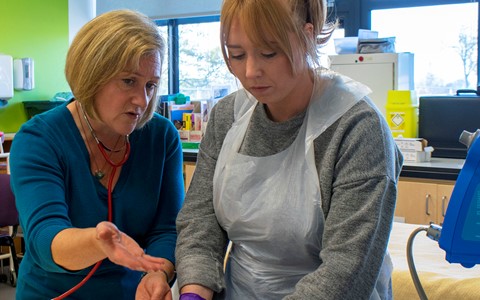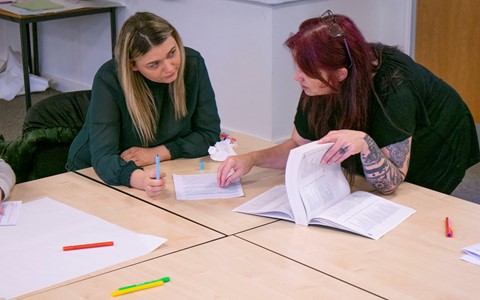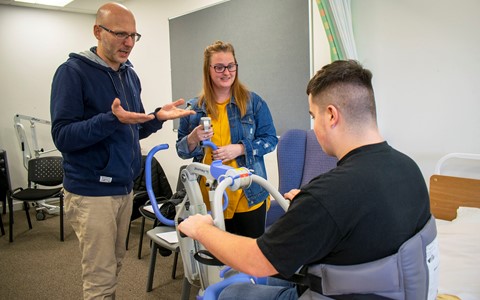 I found all the subjects we covered in college gave me the perfect grounding. I would definitely recommend it for anyone who is hoping to go to university and hasn't been in education for a long period of time.

Tracey MacKay,

Access to Nursing and Social Services
Tracey's Story
Tracey MacKay wanted to pursue a career in nursing but had delayed it for several years while she cared for her family.
"I decided to apply to Dundee and Angus College as a mature student to study Access to Nursing and Social Services. We covered a range of subjects in relation to sociological, psychological and physiological theory. It had been quite a few years since I had been in a classroom so the thing that surprised me most was the fact that I could do the work and was not as incapable as I initially thought. Teamwork was fostered and everyone was encouraged to reach their full potential."
Tracey enjoyed learning new subjects and meeting like-minded people.
"I was the class rep and also a member of the sexual health team. This provided the opportunity to attend further courses that were held by the college and taken by external lecturers."
Tracey then went on to study Mental Health Nursing at the University of Dundee.
"The support you receive at college is worth its weight in gold."