Contact the Business Partnerships Team
For funding, training needs analysis and partnership opportunities
Caryn Gibson, Business Partnerships Manager
caryn.gibson@dundeeandangus.ac.uk | 01241 432748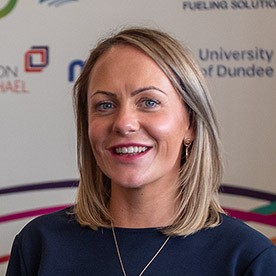 Caryn's interest in business initially began when she worked as administration support in the Economic Development Team at Dundee City Council. She then became a Support Coordinator at Business Gateway followed by various advisor roles, completing business support qualifications along the way. Next Caryn headed to Perth as Business Growth Accelerator Manager before moving into the role of Operations Manager at Business Gateway Tayside where she modernised the service to ensure entrepreneurs were supported throughout the life of their business.
Ann Kerr, Skills Advisor
ann.kerr@dundeeandangus.ac.uk | 01241 432885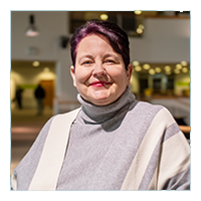 Ann's career began locally at publisher DC Thomson in its advertising department. Since then she has worked in financial services dealing with a variety of companies from many sectors. Prior to joining D&A College in 2021, Ann spent six years as a Business/HR Advisor with Business Gateway providing support to Tayside's business community and delivering the Women into Business events calendar.
Brian Riley, Skills Advisor
b.riley@dundeeandangus.ac.uk | 01382 834876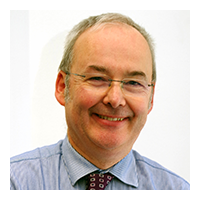 Brian is a qualified chemist with around twenty years of industry experience working within both small and large companies, principally within the chemicals, engineering and oil and gas sectors. Before joining D&A College in 2015 he spent over eight years as Fuels Sales Manager at the Nynas UK AB bitumen refinery in Dundee. In his role at the College, he has been primarily focused on providing business support to SMEs and larger organisations operating within a wide spectrum of industrial and commercial sectors.
For sector-specific enquiries and apprenticeships
Contact the team directly
Direct phone no. 01241 432 724
Enquire about funding opportunities