Service Design
The practice of service design is growing exponentially worldwide. Service Design is concerned about how things work for people in practice. It looks at the lived experiences, behaviours and aspirations of people and organisations and how these are influenced by broader system drivers and conditions. It helps connect policy intent with the complexity and reality of how things are practised on the ground.
Our high-energy courses will give you an insight into the principles of Service Design. You'll get a hands-on tour of the various tools and a guide to the language. You'll put your learning into practice straight away with a stimulating 'client brief' designed to walk you through the design process and how it can be used back in the workplace.
Our Consultants are the first in Scotland to achieve Accredited Master Trainer and Accredited Trainer status from the global Service Design Network (SDN). Our facilities are a satellite of the SDN Academy, committed to staying on the edge of innovation, we offer high-quality courses that are created for professionals.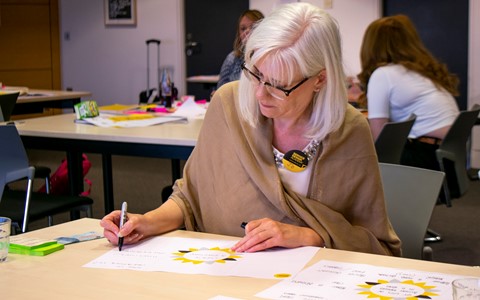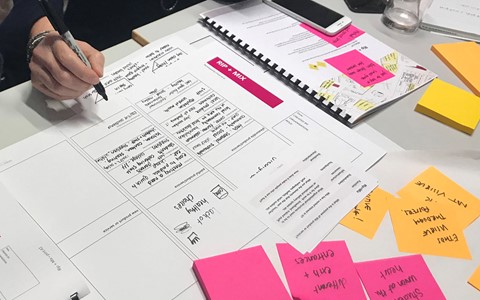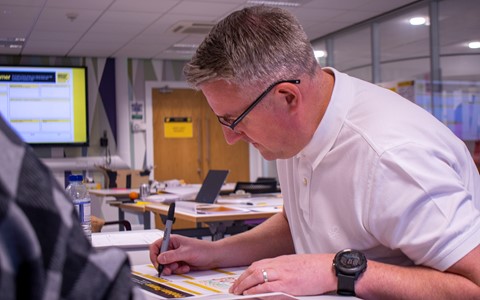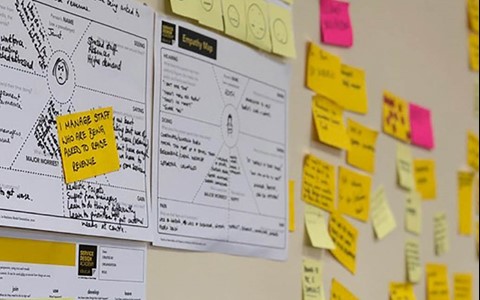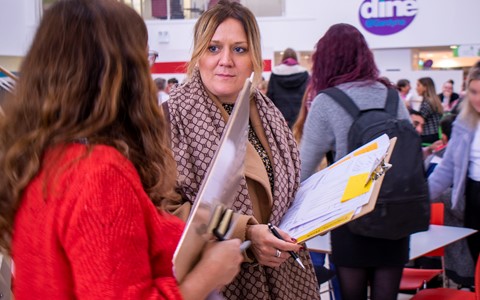 I loved the 'doing part' of the PDA course when we had to deliver something or talk to real people.

Sorina Oprea,

User Experience Senior Analyst
The Service Design Academy gave a great introduction to the creative process

Melissa Anderson,

Business Studies teacher
I feel the PDA course changed my mind about services and how beneficial co-design is.

Tatiana Zorina,

Period Poverty Project Officer
The delivery was excellent, highly engaging and very supportive. I would not hesitate in recommending the Service Design Academy.

Lynsey Clark,

Design & Technology teacher
COULD SERVICE DESIGN CHANGE YOUR LIFE?
Looking at ways to adapt your business to meet today's evolving demands? Want to re-energise your employees? Or are you an individual looking to boost your career options? A service design approach could be the answer.
People from across the world come to the Service Design Academy to learn how to design services well. Organisations discover how to build capacity and resilience to solve problems and transform. Accredited education programmes help create confident design thinkers and leaders.
Here, four learners share their service design journeys . . .
A life-changing experience
Sorina Oprea from Glasgow has just started a new role as a User Experience Senior Analyst and she puts some of her success down to her service design experience.
Sorina shares her story: "Before becoming interested in service design, I studied Psychology and Political Sciences. I took part in four masterclasses at the Service Design Academy before being offered the opportunity to go for a Professional Development Award (PDA) in Service Design. The mix of onsite and online learning was appealing as I was working at the time and had family commitments. My end of PDA project was done in collaboration with UNESCO City of Design Dundee. They were looking to understand what they could do better to support the community of designers in Dundee."
Sorina felt her PDA qualification helped expand her job opportunities. "For me, the PDA course was life-changing and I hope I can continue to use my knowledge, skills and experience to develop services and products that are focused on users' needs and which are ethical too."
The students produced amazing work
Melissa Anderson teaches Business Studies at Arbroath Academy. The Service Design Academy partnered with the school to help redesign its curriculum.
Melissa explains her involvement: "I was asked by the school to undertake a PDA in Service Design to start using some of its principles in the classroom. I was timetabled one period a week with all S2s to teach service design, creativity, presentation skills, problem solving and teamworking."
This was Melissa's first time teaching without a specific course outline so she admits she felt a little out of her comfort zone.
"The class was fantastic for both the students and me. We looked at service design principles, practised using service design tools and worked on a community project for a local supermarket. We even managed to keep the creativity going during home learning and the students produced some amazing work."
The school hopes to run this course for S2s again next year as well as piloting a Creative Thinking qualification aimed at S5/6s.
Service design just makes sense
Tatiana Zorina, Period Poverty Project Officer at Dundee and Angus College feels her service design experience has helped her in her current role.
Tatiana recounts her journey: "When our staff development department gave me the chance to complete the PDA in Service Design, I didn't think twice. Service design really resonates with me – it just makes sense!"
Tatiana learned how to co-design the Period Positive project with staff, students and external stakeholders.
"As a result, it has been a great success with huge engagement," says Tatiana. "I believe it's all down to the project being designed for people by people – those who use the service in one way or another. I learned lots of practical tools and methods which I can use in so many work and life situations."
Every school requires a tailored approach
Lynsey Clark from South Lanarkshire is a Design & Technology teacher.

Lynsey shares her experience: "The idea of designing a better service within education appealed to me as I believe that every young person is different, and every school therefore requires a tailored approach to providing the best opportunities. I was able to attend the PDA in Service Design course as part of my professional learning and was very lucky to be funded by my school.

"I learned about the 'tools' of service design including that to be effective it is about all stakeholders benefiting, not just the consumer/client. This is very important to me as I believe that teachers who feel empowered and fulfilled will transfer this to the pupils they teach.

"Just prior to lockdown, I felt that I had found a true need and desire in my setting for the opportunities that service design could bring to how we manage change and include all stakeholders in the process. I would like to see service design approaches applied at all levels of education, moving away from the traditional top-down approach, and putting education in the hands of the people at the frontline, practitioners, and young people."

}