Business & Administration
There are no boundaries in the world of business – the skills you learn at Dundee and Angus College can lead to all kinds of careers. As one of the largest business training providers in Scotland, we offer a wide range of courses within business such as: management and leadership; business administration; human resource management and marketing and PR. These courses are designed to provide a broad understanding of business organisations and the environment in which they operate.
You will gain a range of knowledge and understanding that is highly sought-after by employers, including: marketing; economics; IT; communication; business accounting; HRM; management and leadership.
Our courses aim to provide you with the skills required to analyse and assess practice in the context of business management and business administration, whilst developing your personal communication and reflective learning skills to make you efficient and effective in any business environment.
The diverse nature of the courses will ensure that you are equipped to undertake a variety of business-related job roles or progress onto further studies.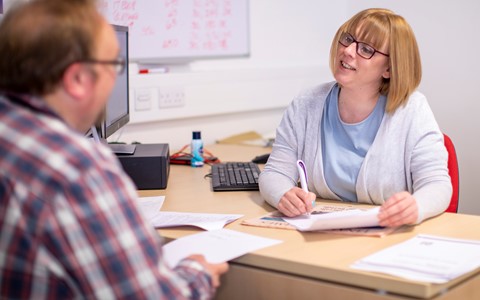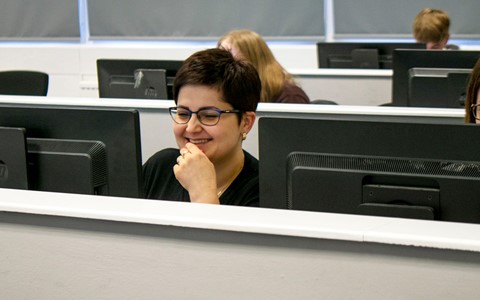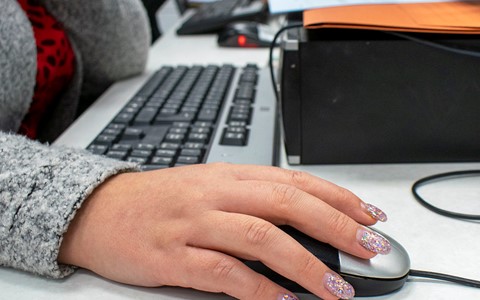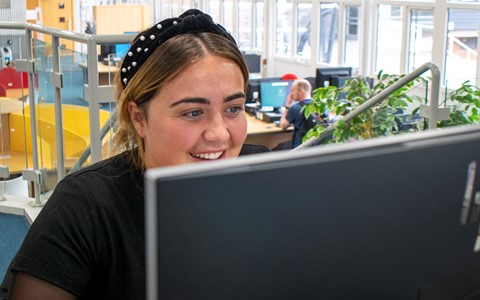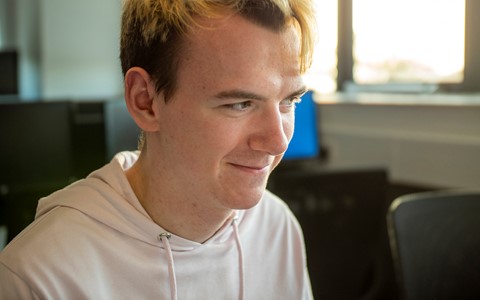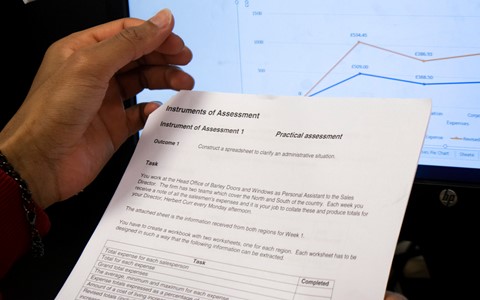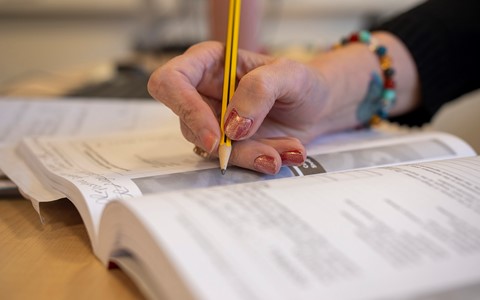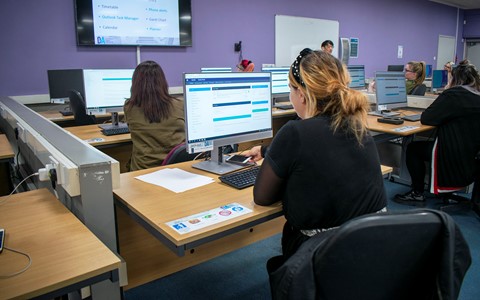 I love working with the students. I enjoy challenging them to learn new skills and passing on knowledge where I can.

Marc Conchar,

Curriculum and Quality Leader
Going to college was the best decision I have ever made, even though it is hard juggling work, family and studying. I got the support I needed from the college staff and my work colleagues and kept going.

Mariam Diallo,

Business Admin and IT
I'd been out of education for quite a long time so I nervously applied for an HNC Business Management and Leadership course at Dundee and Angus College and was absolutely delighted to be accepted.

Becky Gallagher,

HND Business Management
At the age of 37 I applied for an NC course in Administration. I continued on to an HND and learned to use spreadsheets and databases along with best practice for running an office setting.

Kerry Lowe,

Administration and IT
Meet Marc
When Marc left school he had no idea what he wanted to do.
"In the end I opted to work for a year in a junior marketing role then I decided to go back and continue studying. I studied Business Management, specialising in Marketing for my undergraduate degree and then went on to do an MSc in Digital Marketing."
When Marc left university he worked in Digital Marketing but then he spotted a position at D&A College for a learning and digital resources specialist. He is now Curriculum and Quality Leader for the Administration area of the Administration and Leisure Industries team.
"I love working with the students. I enjoy challenging them to learn new skills and passing on knowledge where I can. I like bringing new ideas to the table and working on projects. No two days are ever the same!"
Marc believes the emphasis at the College is always on the learner.
"From the moment a student starts their journey with us, they will have the support needed to succeed. Whether they are a school leaver, or a more mature student looking to change their career path, D&A helps students not only succeed academically, but by also preparing them for the modern workforce."
Mariam's Story – Studying gave Mariam the skills she needed to succeed    
Mariam was born and brought up in Mali in West Africa.    
"My whole family is still living there. Back in 2006 at the age of 18, I married Mahamadou. We lived in Paris after our marriage and spent two months there before moving to Dundee."   
At first, Mariam felt lonely and isolated but then she heard about Dundee International Women's Centre (DIWC) where she joined the beginners' English class.   
"Once I gained self-confidence and my English began to improve, I took my skills to the next level by attending Dundee and Angus College. I enrolled in a computing class which taught me admin and customer service skills. I then got the opportunity to apply these skills in a real-life working environment as I did my placement as a receptionist at DIWC."   
Mariam was now pregnant with her third child.   
"It was difficult taking care of two toddlers and being pregnant while trying to fulfil my ambitions, but I felt too empowered to give up. I volunteered at DIWC then secured a receptionist role which I really enjoy. Two years ago, I decided to further my education and I started a course in Business Administration and IT at D&A College."   
Mariam did so well she received the Student of the Year Award at the end of her first year.   
"Going to college was the best decision I have ever made, even though it is hard juggling work, family and studying. I got the support I needed from the college staff and my work colleagues and kept going. I am now doing my HNC in Business Admin and IT and I'm hoping to go on to take my HND next year. I am so proud of myself and would not change my decision for anything in the world." 
Becky's Story – Never too old to learn   
Becky Gallagher has always been pretty self-motivated but she recognised that in order to progress in her career she needed to gain further qualifications.    

"I'd been out of education for quite a long time so I nervously applied for an HNC Business Management and Leadership course at Dundee and Angus College and was absolutely delighted to be accepted. I remember looking at my timetable in my first year and seeing two hours of spreadsheets and two hours of accounts and thinking . . . what have I signed myself up for?! Turns out, I really enjoyed both."   

Becky progressed to HND.   

"My favourite aspects were business culture and strategy, and preparing financial forecasts. Both years I received an A pass for my Graded Unit which made me very happy but when I heard I had been awarded the Business and Administration prize for my efforts, I was so proud I could have cried!"   

Becky is currently in her third year at Abertay University studying for my BA Hons in Business Management.     

"I am also absolutely delighted to have recently been appointed as a part-time Business lecturer at Dundee and Angus College. I hope I can inspire people just as I have been inspired. I want to support and encourage students to be the very best version of themselves they can be.   

"Oh, and remember . . . you are never too old." 

}