Engineering
The Engineering department delivers Engineering and Motor Vehicle courses.
Engineering
Engineers design, test and build the structures, machines, vehicles and equipment that we use every day and develop the manufacturing processes and procedures to ensure we can enjoy them.
We offer a range of engineering courses that are recognised by industry and have relevant progression routes from Future Engineers through to SVQ, NC, HNC and onwards to university or employment.
Motor Vehicle
It is such an exciting time to become involved in the Motor Vehicle Industry with technology changing at a rapid pace. Vehicle technicians maintain, repair and diagnose all types of vehicles, motorcycles, cars, buses, lorries and more. The skills you can learn on our courses are also transferable and can be used in other areas of engineering. Vehicle Technicians are the forefront of keeping all our vehicles running safely and play a vital part in our transport across the UK and beyond.
We offer a range of motor vehicle courses that are recognised by industry and have relevant progression routes from Entry Level through to Modern Apprenticeships.
We have very close links with local, national and international employers and have regularly been successful in placing and supporting a number of learners through both apprenticeships and full-time employment.
Electric Vehicle technology
Electric Vehicle technology has accelerated at an exponential rate in recent years.
The UK is due to ban sales of new petrol and diesel cars by 2030, and other countries are developing similar policies.
This means vehicle manufacturers have been forced to accelerate developing fully electric vehicles that are affordable, practical, and desirable. Battery technology has also seen huge strides in development to meet the needs of the manufacturers.
This is a key time to become familiar with, and skilled in, these new technologies that will very shortly supplant existing motor vehicle maintenance, and we offer a range of training courses to support this transition.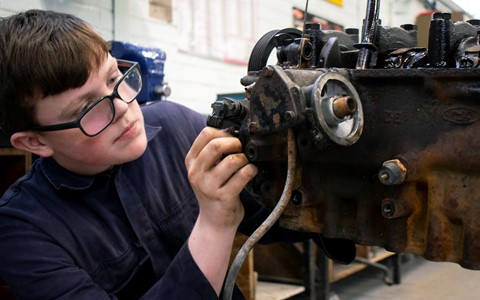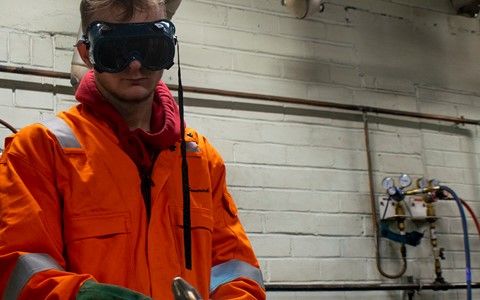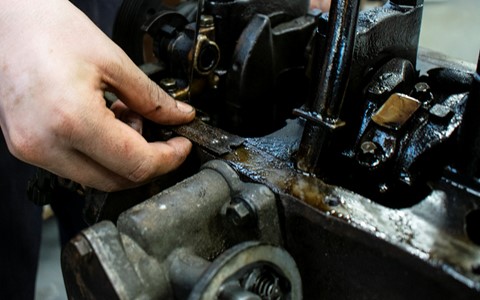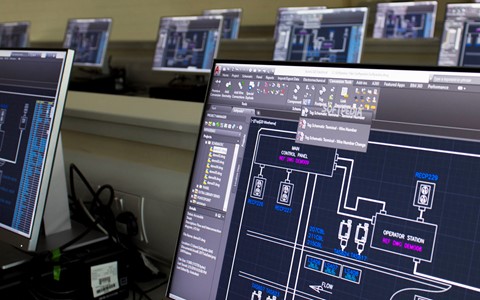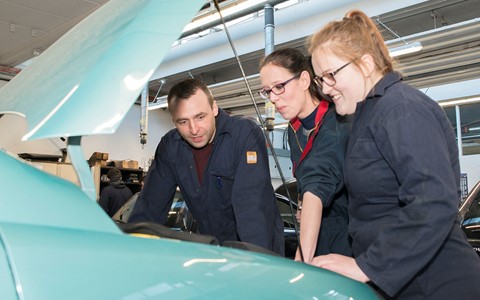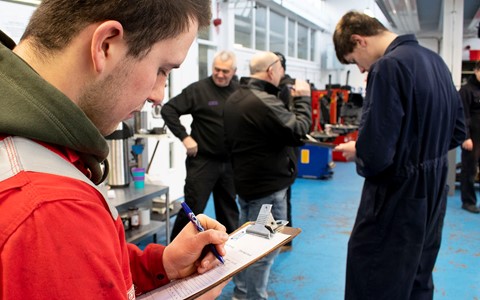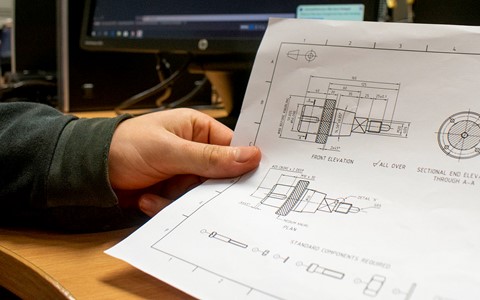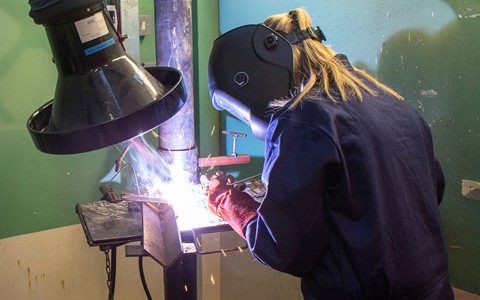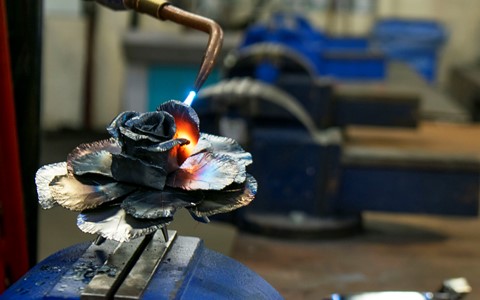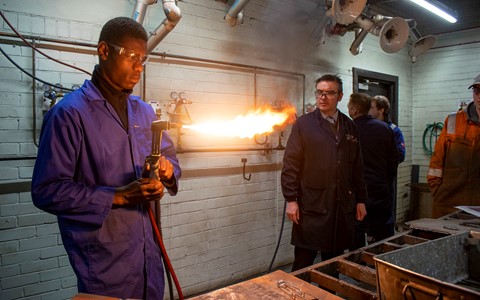 I learned tonnes in college - from engines and metal work to light bulbs and how to work confidently.

Chelsea Stewart,

Apprentice, light vehicle maintenance and repair
I'm more of a 'hands on' person and the practical work that I undertook really helped me to understand the things I was learning about in the classroom.

Usman Ahmad,

Engineering
I never thought I would move into an applications/sales role like the one I'm doing now but the transferable skills I gained during my apprenticeship meant I had the relevant knowledge.

Braden Henderson,

Engineering
Usman's Story
Usman Ahmad didn't let an unsuccessful college application put him off.
"I applied for college when I left school but unfortunately I'd left it too late and I didn't get a place on the course. I decided to work for a while to help me figure out what I really wanted to do before applying to study SVQ Engineering Services at Dundee and Angus College the following year".
During his two years at college, Usman found the practical experience he gained to be particularly beneficial. In his first year studying SVQ Engineering Services, he learned the fundamentals of engineering and machining before progressing onto the NC Engineering Maintenance course in his second year.
"I'm more of a 'hands on' person and the practical work that I undertook really helped me to understand the things I was learning about in the classroom. I was surprised by the depth of the practical work we carried out; from the manufacturing of a steel mallet to the disassembly and reassembly of an engine. I even had the opportunity to gain practical experience at an off-site water pump rig."
Usman credits his lecturers with helping him transition to college and making it possible for him to achieve his dreams.
"I am currently a fully qualified CNC Precision Machinist and this wouldn't have been achievable if it wasn't for the amazing opportunities provided by Dundee and Angus College. I would recommend the College to anyone who is leaving school or wants to further their education. It helped me pave the way to the position I'm in now and I will be forever grateful."
Braden's Story
Braden Henderson's journey at Dundee and Angus College began with a Modern Apprenticeship; a programme that combines studying towards an industry recognised qualification with paid employment. Braden's MA in Engineering allowed him to develop his skillset whilst simultaneously gaining valuable industry experience through his role as a CNC Machinist with GA Engineering. He also completed additional qualifications in Performing Operations and Level 3 Mechanical Manufacturing.
Since completing his apprenticeship and leaving college, Braden's career has gone from strength to strength.
"After seven years of working at GA, two of which as a Cell Leader, I was offered a position at SP Automation and Robotics as a Cobot Applications Engineer. This role involves working closely with customers to introduce collaborative robots within production environments."
College introduced Braden to a different learning approach and enabled him to learn new skills; something which has proven invaluable throughout his career.
"I enjoyed the practical skills I learned during my time at college as I felt these were most relevant to my role at the time. I never thought I would move into an applications/sales role like the one I'm doing now but the transferable skills I gained during my apprenticeship meant I had the relevant knowledge. An engineering apprenticeship can open up so many opportunities."