Sport, Fitness & Uniformed Services
We offer a sector-leading curriculum pathway which enables learners with a strong interest in Sports and/or Fitness, who have different qualifications and experiences, to find a suitable course from introductory to HND level.
Our courses enable learners to develop their attributes, skills, knowledge and understanding within our purpose-built facilities to either progress onto another course at college or university or seek employment within the Sports & Fitness industries.
All of our successful HN learners have a guaranteed place at Abertay University to continue onto a relevant degree programme or can apply to other partner universities through our articulation agreements.
Our Uniformed Services courses have been designed, with substantial input from partners, to help learners develop the necessary skills, knowledge and fitness levels to seek employment within a uniformed service.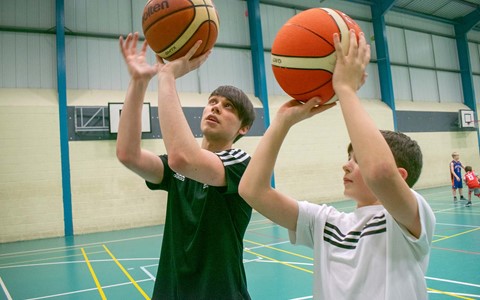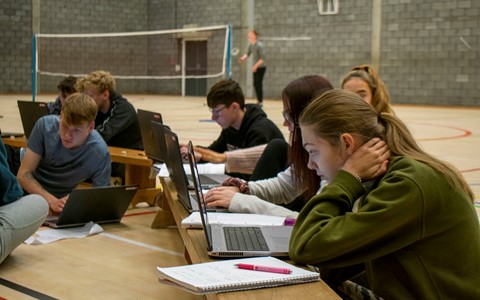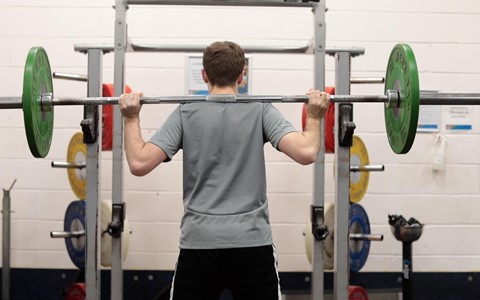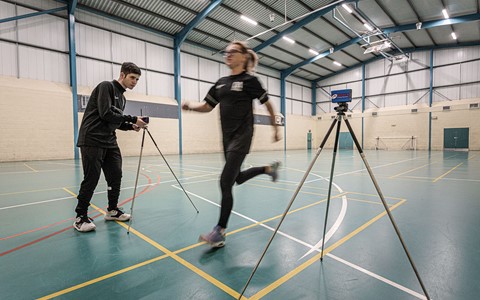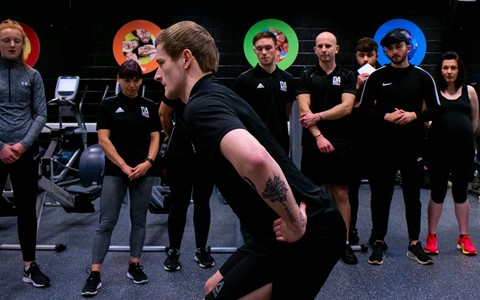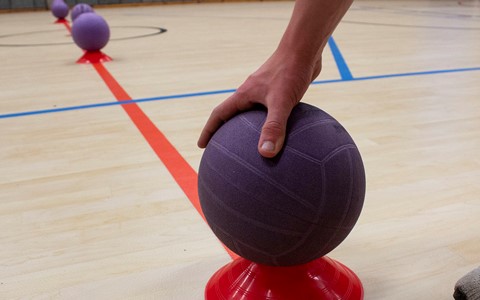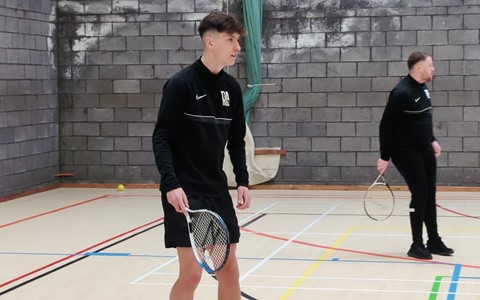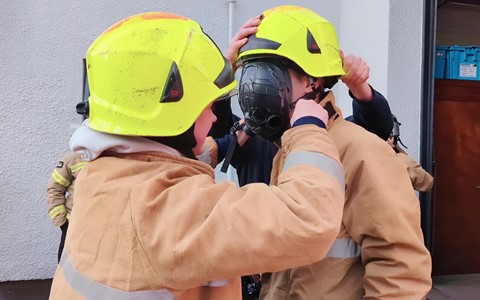 I have completed all my training, participated in various exercises and have even been deployed to Cyprus. My Phase One Training was by no means easy but college really prepared me and helped me achieve a good level of fitness.

Dana Gray,

Sport & Fitness
The course was great for learning a variety of sports and gave me confidence to coach the basic skills of sports, such as gymnastics, trampolining, basketball, badminton, table tennis, volleyball and swimming.

Kirsty Campbell,

Physical Education and Sport Studies
I really enjoyed doing a work placement as it helped me develop as a coach.

Shania King,

Sport & Fitness
I began with an SVQ then progressed to do an HND in Sport Coaching and Development. I've now started up my own after school class for children. College gave me the confidence to start my own business.

Joe Abbott,

Sport Coaching and Development
Deciding to study Sports Coaching at D&A College gave me great practical experience and helped me get to where I am now.

Max Rogers,

Assistant Coach at St Louis FC in America
My favourite part of the course was the physical activity classes. Being one of the oldest in the class, I was determined to push myself and not let the younger ones outdo me!

Laura Costello,

Sport & Fitness
Anna's story - "It helped me develop my coaching techniques"
It was Anna Sanger's interest in the gym and her health that led to her signing up for HNC Fitness, Health and Exercise. She loved it so much that she chose to stay on and complete the HND and has now carved out a successful career for herself in the industry.
"All my friends went to University and I really felt the pressure to accept a University offer to study something I wasn't actually sure I wanted to do. Completing my HNC gave me the opportunity to study the subject and gain a qualification while I decided if it was something I wanted to pursue.
"A huge part of both the HNC and HND involved working with real clients to coach and personal train. I found this really valuable as it helped me to develop coaching techniques and styles. I still use a lot of the feedback I was given in my own practice now."
Currently self-employed as a personal trainer specialising in body compositions, Anna has recently progressed her business to online coaching where she works with clients around the UK.
"I'm particularly proud of the fact that I have worked my way up to where I am now after being able to demonstrate my skills early on in my coaching career through work experience I undertook at College."
Dana's Story
When Dana Gray was still at school she realised that going to university wasn't going to be the right path for her.
"I attended a few open days at universities and knew it wasn't for me," Dana explains. "I decided to look on the Dundee and Angus College website and came across the Access to Uniformed Services course. It sounded like something I would enjoy so I applied, completed the fitness test and was offered a place on the course."
She found the course well-structured and feels she benefitted significantly from her lecturers' skills, knowledge and experience.
"I learned how to communicate effectively within a team and work with others in situations you wouldn't normally find yourself in. The days out to visit other services were also very beneficial and gave me a great insight into different job roles."
Dana is now a L/Cpl in the British Army working as a Combat Medical Technician.
"I have completed all my training, participated in various exercises and have even been deployed to Cyprus. My Phase One Training was by no means easy but college really prepared me and helped me achieve a good level of fitness."
Kirsty's Story
Kirsty Campbell's sports journey began at three years old when she took part in Little Gym Time as a toddler. Fast forward a few years and Kirsty was representing Scotland in national and international gymnastics competitions. She then decided to apply to study Physical Education and Sport Studies (PESS) at Dundee and Angus College.
When Kirsty narrowly missed out on her dream of representing Scotland at The Commonwealth Games in 2014, she stopped doing gymnastics, finished her college courses and decided she wanted to continue her education and go to university.
"I went straight into 3rd year of university at Abertay in Dundee where I did the Sport and Exercise Science course and also worked part-time as a gymnastics coach. I struggled at times but with hard work and perseverance I managed to graduate with Honours which made me really proud."
Kirsty is now able to share all the knowledge she has gained as she is currently a gymnastics coach with children of various ages.
Shania's story
When Shania King left school, she had her heart set on securing a place on a sports-related course at university. On receiving her exam results, she was initially disappointed to discover that she had not met the entry requirements for university. Shania instead enrolled on the HNC/D Sports Coaching and Development course at Dundee and Angus College and considers it one of the best things she's done!
"At first I was upset but now I am so grateful that I went to college instead as it turned out to be the right pathway for me. It provided a stepping stone between school and university and offered me so many opportunities that I wouldn't have experienced if I'd gone to university."
During her two years at college, Shania enjoyed learning a variety of new skills through both the practical and theoretical elements of the course.
"I really enjoyed doing a work placement as it helped me develop as a coach. Another of my favourite aspects of the course was planning an event for all sports students to attend; this improved my leadership and team working skills in a fun and exciting way."
Shania's hard work during her course led to her being given the opportunity to coach at the College's summer camps, something she still does to this day. She is also now the Duty Manager at Gardyne Gym and Swim and has completed both the NPLQ (Lifeguard Qualification) and a Level 2 Swimming Teaching Qualification.
Successfully completing her HND allowed Shania direct entry into third year of the BCs (Hons) Sports Development and Coaching course at Abertay University. She is currently in her fourth year and is planning on applying for the police when she graduates.
Laura's story
40 year old Laura Costello was working part-time when she made the decision to return to learning.

"I began with an NC in Social Sciences at Dundee and Angus College. Once I had completed that my confidence had grown so I decided to go down the route of health and exercise because that's where my main passion lay."

She enrolled on the HNC in Fitness, Health & Exercise and enjoyed the challenges the course provided.

"My favourite part of the course was the physical activity classes. Being one of the oldest in the class, I was determined to push myself and not let the younger ones outdo me! Another highlight was being with my classmates and I formed some really strong friendships that I still have to this day."

Now at university, Laura describes her experience at college as "life changing".

"College helped me realise that I'm capable of much more than I ever gave myself credit for," she explains. "I am now in my 3rdyear at Abertay University studying for a BSc (Hons) in Physical Activity and Health and if someone had told me five years ago that I would be studying for a degree I would have laughed. My first class for my NC Social Sciences was History and we were asked to write a 500-word essay. I clearly remember handing it in with tears in my eyes because I just felt so out of my depth. Fast forward to the end of my HNC and I was handing in a 13,000 word graded unit which got me an A.  And now here I am doing a degree at university! I would never have been in this situation had it not been for the grounding that D&A College provided me with. College didn't just teach me academically but helped me grow as a person in experience and confidence."

 

}