Construction Crafts
Construction is a vitally important sector that contributes greatly to the economic growth of the country. It is one of the UK's largest industries employing over 2.5 million people and is one of the most diverse industries in the UK. Our industry has something everyone can relate to or have an opinion on. This is because we use, see, and live in its products through our everyday lives.
Do you want to be part of an innovative and exciting industry that saves people money, makes people feel more comfortable, keeps people clean and warm, and have a direct impact on helping our environment to create a more sustainable and healthier planet?
We offer a very diverse level of curriculum courses from entry-level SCQF 3 to apprentice and advanced craft SCQF 6/7. This allows learners of all levels the opportunity to learn and enhance their skills. Our staff have a wealth of industrial & educational knowledge and experience, including a world skills trainer ambassador to support, nurture and train all candidates to showcase their skill and be the very best they can be.
Our Arbroath and Kingsway campuses have multi-functional workshops kitted out with modern tools and equipment providing a supportive environment that helps provide creative and practical learning facilities.
Why Study Construction Crafts?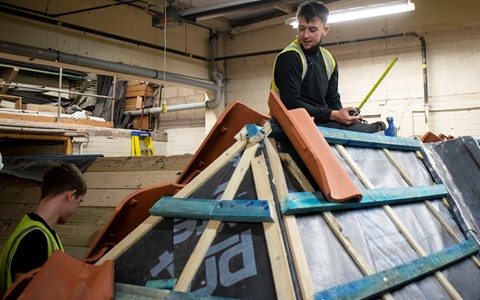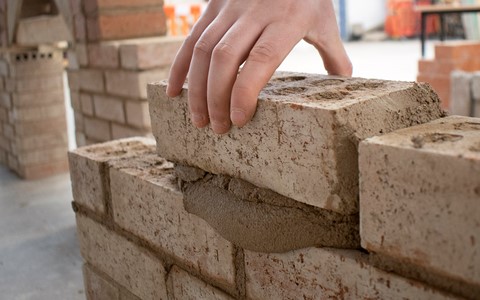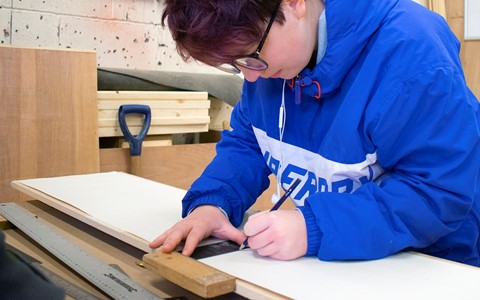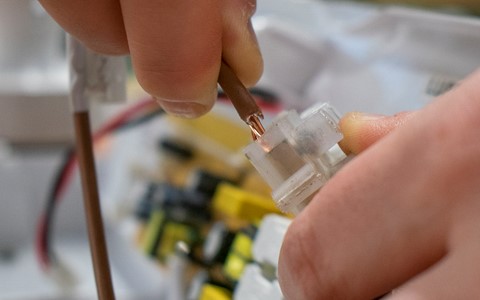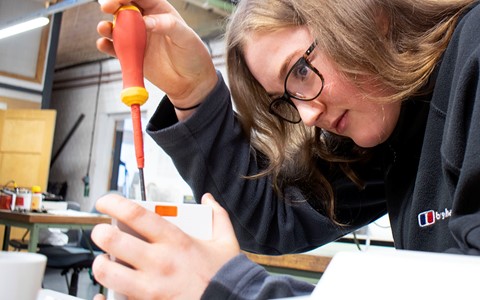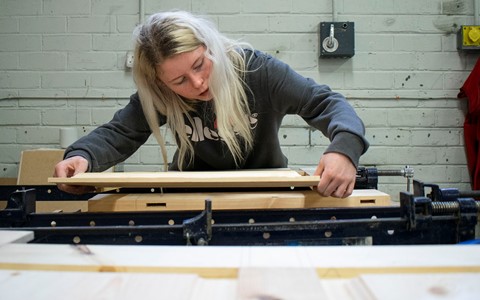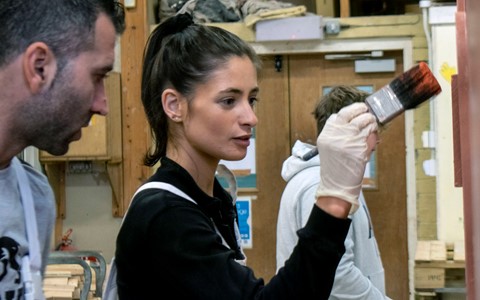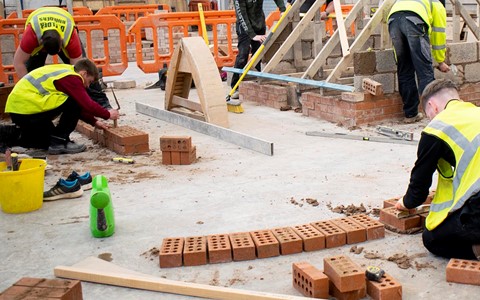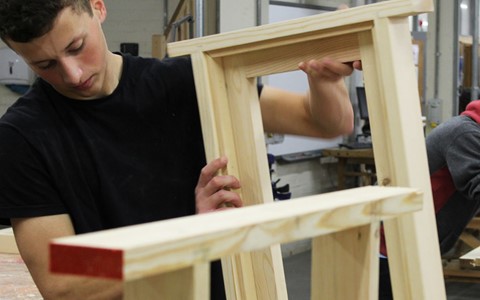 You shouldn't be afraid to try it just because you think it's a man's world. If you enjoy it, do it. It's worth it!

Stephenie Barron,

Construction
My course gave me a great foundation for entering third year at Abertay University. I now work in California's Newport Beach, specialising in water engineering.

Adam Anderson,

HND Civil Engineering
The lecturers inspired me to push myself further than I ever believed possible, enabling me to complete my HND and progress to Abertay University.

Ben Collins,

NC Engineering Systems
Robertson has seen the immense value of working with D&A College, welcoming some fantastic additions to our team – first as placement students before progressing to permanent roles within the business.

Kevin Dickson,

Managing Director of Robertson Tayside
Stephenie's Story
It started as an interest in woodwork at school, progressed to a joinery course at Dundee and Angus College and resulted in an apprenticeship with Stewart Milne for Stephenie Barron.
"I enjoy being practical and I also like maths and floor plans, the more confusing the better," says Stephenie. "I love coming up with ideas, making them and seeing the end product knowing I made that and the wee proud feeling I get."
But what's it like for Stephenie working in what is still seen as a predominantly male profession?
"People are usually pretty shocked. I'm a proper girlie girl when I'm not working. I like wearing make-up, getting my nails done, wearing dresses . . . Everyone at work has been really friendly and supportive."