Accounting
Accountants are required in every industry; their knowledge and skills are relied upon by business owners and investors to help analyse results and make forecasts for the future.
UK accounting qualifications are recognised throughout the world and can lead to a diverse range of career opportunities. We offer a variety of courses and professional qualifications designed to lay the foundations for progression to further study or prepare you for a career in the world of accounting and finance.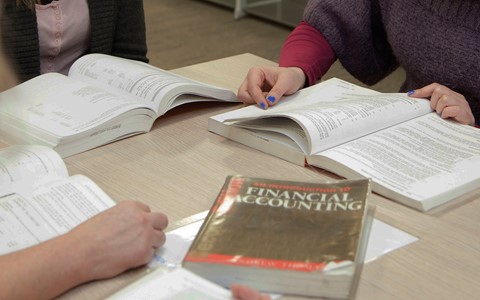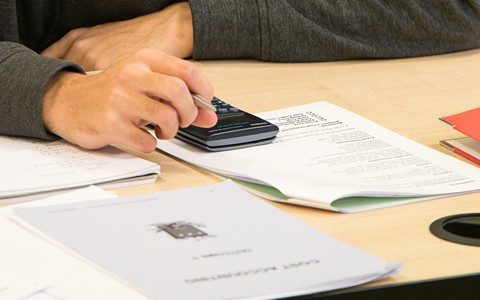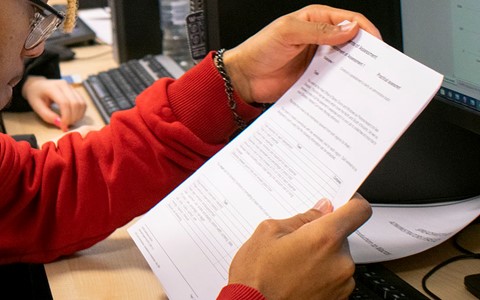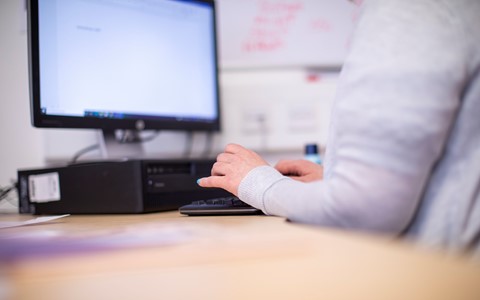 From the first day, everyone was really welcoming, and the lecturers were great.

Matthew Topen,

Accounting
Matthew's Story: A solid foundation for the future.
Before coming to college, Matthew Topen worked in a shop.

"I was fed up and didn't find the work mentally stimulating. I started looking for a new job and discovered many required an HND or degree."

That's when Matthew decided to sign up for an accountancy course at D&A College.

"Being a slightly older student, I was a little nervous. I thought I might feel out of place, but it wasn't like that at all. From the first day, everyone was really welcoming, and the lecturers were great. The best thing about starting off at college rather than going directly to university is that you're in a class of about 25 people so you can just stick your hand up and a lecturer will come over and help you."

When Matthew progressed from college to university, he was worried it would be difficult going directly into third year.

"That wasn't the case as I soon realised college had already provided me with a solid foundation of the fundamentals of Accounting and Finance. I felt in a better place than those students who had just been at university, purely because in college the lecturers are very hands-on with you. I would 100% recommend going to college before university!"

Matthew graduated from Heriot-Watt University in Edinburgh with an MA Accounting and Finance (First Class) and is currently an Assistant Manager at Deliotte, undertaking his final ICAS exams.

}