Children & Young People
The Early Years employment sector is a growth area in Scotland and so there are lots of opportunities for future careers. While childcare has traditionally been a career for women, increasing numbers of men are now entering the profession and we welcome applications from all.
Choosing to study childcare at D&A College means you will work with a team of experienced, dedicated practitioners who will support you to gain the skills, knowledge, values and experience to either enter the workforce or progress to university.
On our childcare courses you will gain underpinning knowledge of child development and how best to support children's learning and development. We work with a variety of childcare organisations and partners who support us to ensure your learning is fun, interactive and meaningful, giving you a strong foundation for your future career. This is achieved through classwork in both our indoor and outdoor classrooms as well as opportunities for practice placements with employers.
In our team we are passionate about childcare, learning and development and we look forward to working with learners who feel the same. Read on to find out about the different levels of courses we offer...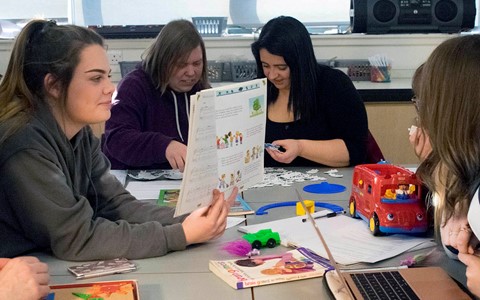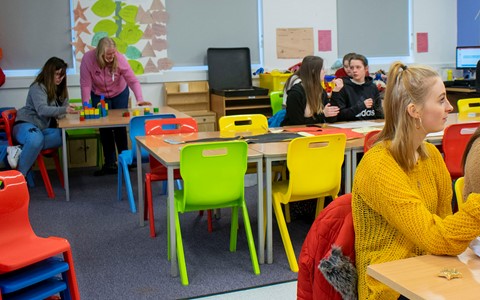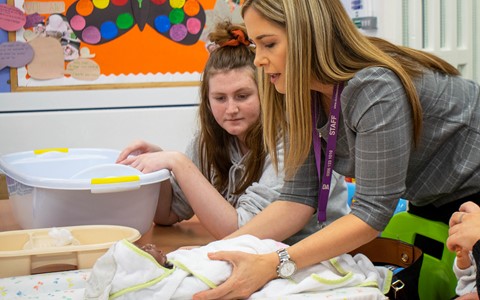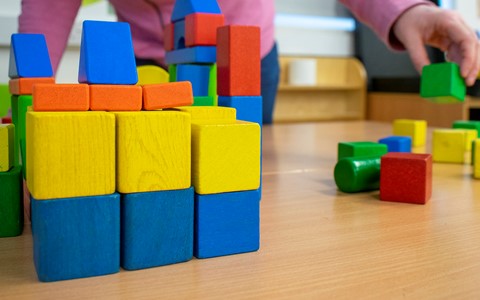 I studied for an HNC while juggling family commitments and bringing up my two daughters.

Laura Beattie,

Childhood Practice
I would recommend more males get involved in childcare even if there is sometimes a bit of peer pressure to choose something 'manlier'. Everyone should get the opportunity to learn about how children grow and develop.

Christopher Watson,

Early Years and Childcare
Laura's Story
A Biochemistry degree, lab work, retail then banking. That's the route Laura Beattie had taken until she decided to study Childhood Practice at Dundee and Angus College. "It took me a long time to get the career I wanted," explains Laura.
"I was 36 when I decided to give up my banking career and go to college. I was partly inspired by my own parents who both attended university as mature students while I was at school. It was a big leap of faith to give up a secure job but we saved and cut back at home and the college was able to help with childcare costs which was great."
When Laura undertook her workplace placement she felt it confirmed she had made the right choice. "It gave me hands-on experience and really built my confidence and skills," says Laura.
"It also enabled me to meet some lovely new people, from my workplace colleagues, fellow students and college staff. They all played a part in supporting me through the course and making it enjoyable."
All the hard work was worthwhile as Laura went on to secure a job with Dundee City Council as an Early Years Educator at a council nursery.
Christopher's Story
Ever since his time at primary school Christopher Watson was impressed by how teachers helped pupils to grow, showing them how to do things such as writing, reading and counting.
"I then watched my brothers growing up and loved seeing how they changed throughout their younger years. That's why in my third year at secondary school I decided to apply for a childcare school link course at Dundee and Angus College."
Christopher hopes to become an Early Years Practitioner.
"Seeing kids running about playing and having fun while teaching them games is just so rewarding. It's good to know you are helping equip a child with skills for their future."