Science
The Science industry has been in the news a lot, from developing vaccinations to fighting against the climate emergency, and a skilled workforce is required for the future.
We offer a wide range of science courses, both part-time and full-time, from SCQF Level 4 -8. Our entry-level programmes provide an opportunity for progression onto our Level 6 courses for anyone who doesn't have any previous experience in Chemistry or Biology.
Our courses provide a supportive environment in which to develop essential scientific skills to allow a smooth transition to Higher Education through one of our many established articulation routes. Our courses also provide an excellent opportunity to work within our labs to acquire practical skills required for working in industry.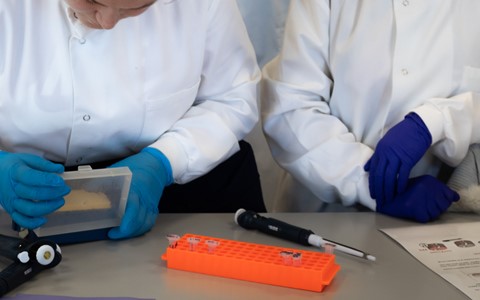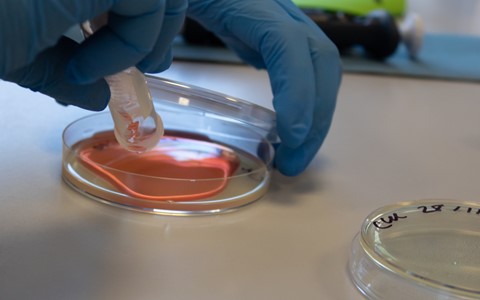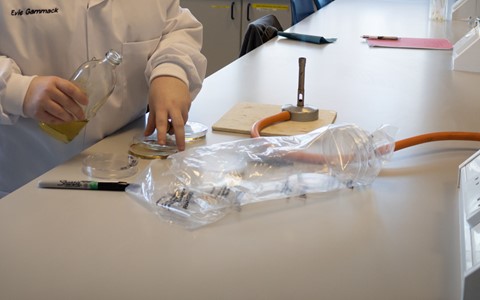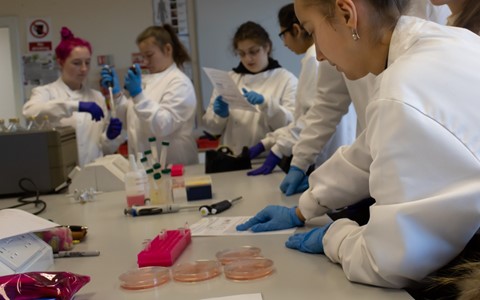 I had no previous Highers and had average results for my Standard Grades so my options were limited but the SWAP course provided me a great opportunity to get into the scientific industry.

Katherine Moar,

SWAP Access to Life Sciences
Katherine's Story
Katherine Moar had been looking for a way back into education and while searching found Dundee and Angus College's SWAP Access to Life Sciences course.
"I wasn't sure when I first applied for the course what I wanted to study at university level, but with lectures in different areas I was able to find what suited me and go on to study it at more depth after the course."
"I learned the basics of maths, chemistry and biology. My favourite aspects were the microbiology labs, I had never had an opportunity to learn the techniques before and these labs inspired my choice of undergraduate degree."
Katherine studied Parasitology at the University of Glasgow achieving a 2:1 and continued to study for a Masters of Public Health.