Tournament time for Esports students
It has been many months in the making but on Tuesday 25th April, students from Dundee and Angus College ran a GS GO Tournament which took place at the College's Gardyne Theatre. This was a tournament for students, created by students.
The Esports tournament was organised by students on the certificate in Computer Technology with Gaming and Esports. The students had been working on creating this tournament all year as part of their project units.
The game of choice for this tournament was Counter-Strike: Global Offensive (GS GO) with teams made up of five players competing against one another with the winning team receiving Steam Vouchers and merchandise from Irn-Bru. As well as students playing as part of a team, other students were involved with streaming and commentating on the day.
The GS GO tournament was a great chance for the students to show off the skills they have gained on the course and allowed them to showcase these skills to a wider audience. Lewis Hurt, a student on the course who helped organise the event said, "We've got some people here that previously haven't done that much in the way of large-scale group work, but a lot of them have come a long way and it's been great to work alongside them with it."
George McAteer, Curriculum and Quality Leader for Computing and Creative Media said, "I am immensely proud of the students and staff for setting up and pulling off such a great event, it shows what can be done with great learning and teaching in our team."
Lecturers on the certificate course were Liam Burns, Alan O'Neil, Alex Alves, and Graeme Crowe with Graeme saying, "It's exciting to be at the forefront of a new industry that will be particularly impactful to the wider Dundee area in coming years." 
Many of the students who have studied the certificate in Computer Technology with Gaming and Esports will be the first group on Scotland's first-ever degree-level course in Esports, which Dundee and Angus College will be running from August this year. James Oliver, Head of Curriculum for Computing and Creative Media at Dundee and Angus College believes organising this tournament will help many of the students in their Esports degree course. "The Certificate in Computing with Games Development and ESports students have done a phenomenal job organising their end of year ESports tournament!  The skills they have learned over their Certificate course will set the foundation for the wider learning of the Foundation Degree in ESports and Creative Media, where they will build on not just organising the event, but looking at professional marketing, sports and technical skills that will help them move out into this exciting industry."
Applications for Scotland's first-degree course in Esports are now open and interested individuals can apply at www.dundeeandangus.ac.uk/courses/fdesci23-g-1fa/ or phone Dundee and Angus College at 03001231036 for more information.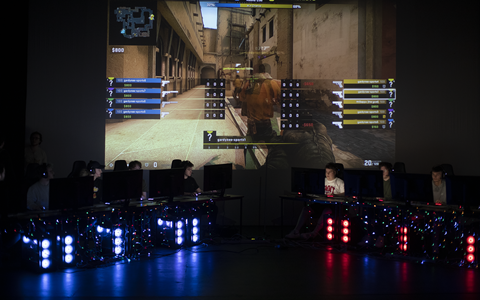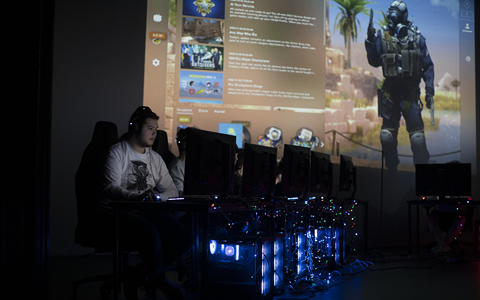 }