Students master puppets
Dundee and Angus College have entered into a community collaboration with How It Felt. How It Felt is an organisation that provides supervised and interactive puppet-building, drama, and filmmaking Workshops. With an emphasis on Mental Health and emotional well-being.
The collaboration has been created by the college's Learner Engagement team to give students a dynamic learning experience to ensure they are skilled and ready for work.
To kick off the relationship, Deborah Chapman, CEO of How It Felt was invited to hold a two-day training course with the college's HND Childcare students. Students were taught how to make puppets and learned the basics of how to operate and puppeteer through their own creations. Importantly for our Childcare students, they learned of the power of puppets when working with children, and how puppets can be used to break down barriers surrounding the stigma of mental health and give children a voice. This can be very powerful when working with children who have been bereaved, who have a parent with addiction or mental health challenges, or who are struggling in school, etc.  
Speaking on the collaboration Dundee and Angus College's Community Partnerships Manager Katie Baxter said: "Partnerships of this type really enrich our student's learning and understanding, for entering the world of work.  With mental health conditions increasing in children, equipping our students with additional training can only help, and working with someone as skilled as Deborah was inspirational."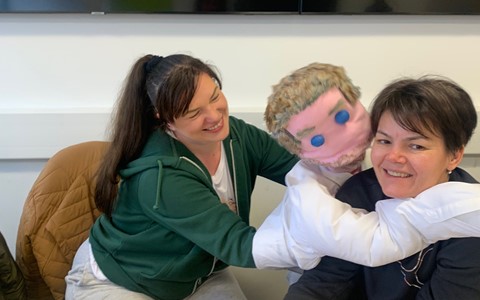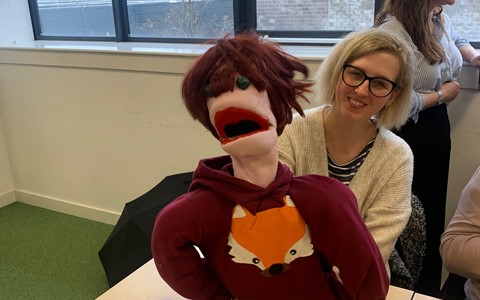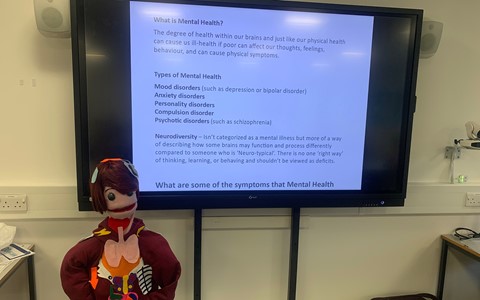 }