STEM Expo 2022
Dundee and Angus Regional STEM partnership are excited to announce STEM Expo 2022, the first event of its kind in the region.
The Dundee and Angus Regional STEM partnership aims to create a regional STEM pathway, providing primary, secondary, further education, higher education and industry with the opportunities to develop the knowledge, understanding and skills for STEM careers.
21 - 22 September, MSIP Skills Academy, Baldovie Road, Dundee, DD4 8UQ
The theme for this year's Expo event is Sustainable Energy, and over 750 S2 pupils have been invited from every school in Dundee and Angus to come along and take part in a range of STEM activities designed to build their confidence and awareness around future careers in STEM.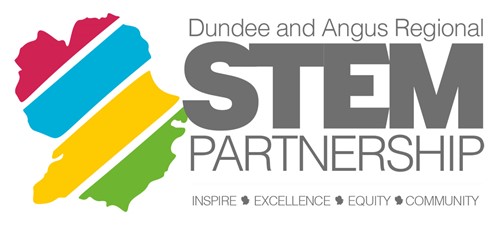 Sponsored By
Follow the Partnership on Twitter: @DA_RegionalSTEM
Community Sessions

As part of the Expo there will be free community sessions to give people of all ages a real-world hands-on showcase of sustainable energy and STEM:

}