Learning with LEGO®
On Friday 3rd February almost 200 young learners ascended on Dundee and Angus College's Gardyne Campus to take part in FIRST® LEGO® League Challenge. 18 teams from schools across Dundee, Angus, Falkirk, Perth, and Kinross took part in the regional LEGO® Challenge making it the biggest regional finals in Scotland.
FIRST® LEGO® League is a global Science and technology challenge for teams of students, designed to encourage an interest in real-world issues and develop key skills that are crucial for their future careers. It has been designed to help students engage in their education and nurtures important teamwork, problem-solving, and life skills.
Teams were made up of students aged between 9 and 16, who worked together to compete in a life skills robotics competition. Prior to the regional event, teams pre-programmed an autonomous robot to compete in a series of LEGO® missions. Each team competed in three, two and a half minute games with their best score being the score that was carried forward along with an innovation project and presentation. The tournament was split into four key parts: the Robot Game, Robot Design, Core Values, and Innovation Project.
Councillor John Alexander, leader of Dundee City Council, welcomed the students and opened the event. He said: "This is a fantastic competition, and it's great to see so many teams from Dundee and further afield taking part.
"Not only are the young people having fun with Lego, but they're also developing skills which will be the building blocks for the careers of the future."
The overall champions were Clepington Primary School with Barnhill Primary School winning the Robot Performance Award and Claypotts Castle Primary taking the Innovation Award. All three teams will go forward to the Great Britain FIRST® LEGO® League National Final which are being held on Saturday 22 April 2023 at the Harrogate Convention Centre with a chance to make it to the international final later this year.
Stephen McGregor, Head of Sector for Science and Technologies at Dundee and Angus College said, "Dundee & Angus College, in partnership with the D&A Regional STEM (Science, Technology, Engineering, and Maths) hub are incredibly excited to have hosted another regional competition. We are delighted to have had nearly 200 pupils from some of our primary and secondary schools across the region. This year's theme is 'superpowered' and promotes the renewable energy sectors as well as guiding pupils through STEM learning and exploration at an early age. Pupils will develop their knowledge and understanding of STEM and apply their skills in an exciting competition while building habits of learning, confidence, and teamwork skills.'
At the closing ceremony, the Dundee Lord Provost presented the trophies to the winners and all students who took part received a medal, two certificates, and a goodie bag.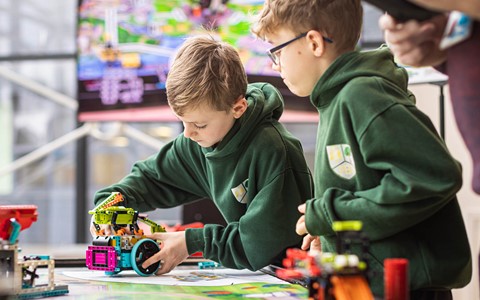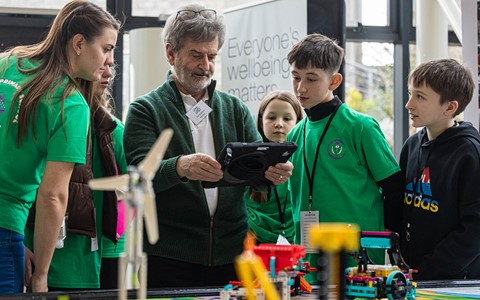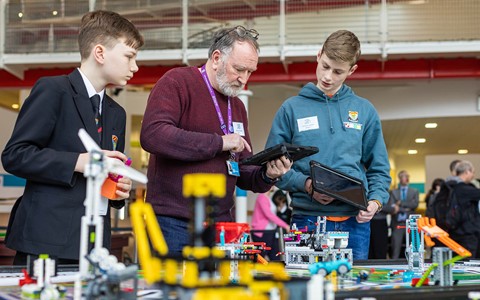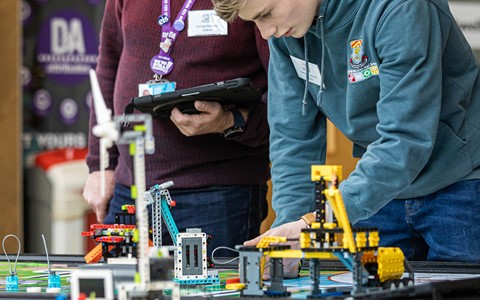 }