Graduation 2022
Almost 2000 people congregated in the Caird Hall on Friday 28th October to celebrate Dundee and Angus College's annual Graduation Ceremony.
Over 400 students who have successfully completed Higher National programmes such as HNC or HND, BA degree, SVQ and PDA awards crossed the stage, cheered on by around 1,500 family members and friends.
One special guest in the platform party was Mark Rannoch, actor and former Dundee College student, who gave a motivational address.
Mark first found an enjoyment of acting when partaking in drama classes at Craigie High School, then pursued this passion at Dundee College when he signed up to the Acting and Performance course in 2009 and performed in plays at The Space theatre.
He went on to study further at Mountview Academy of Theatre Arts graduating in 2017 with a BA in Acting. He's performed in many London plays and at the Edinburgh Fringe and more recently starred in the hit TV series Outlander.
Simon Hewitt, Dundee and Angus College Principal said, "I am delighted to be welcoming our students, their families and their loved ones to this year's graduation.
"The last few years have been an incredibly difficult time for everyone, with our students suffering significant disruption to their lives and learning. I am so proud of the resilience and determination they have shown to complete their studies and today is about recognising that success.
Our graduation ceremonies last year were subject to covid restrictions so I'm looking forward to seeing all the smiling happy faces of everyone in the Caird Hall today.
Graduation is a time to pause and reflect on great achievements and they don't come much bigger than this."
Meet some of our graduating students
Ojo's Dreams Of A Hospitality Career Come True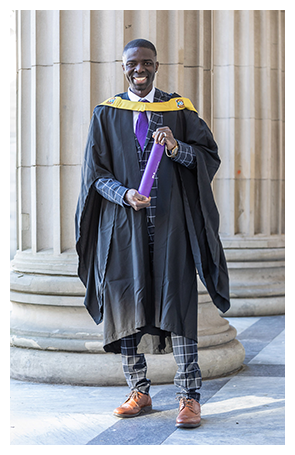 Having worked in the hospitality industry in the busy city of London, Ojo Oluwadamilare had always dreamed about getting back into the industry since moving up to Scotland. After some years working in a primary school, he decided to go back to college to study Hospitality.
"My wife studied with Dundee and Angus College around 5 years ago in Hairdressing and always talked of what a great experience she had, so I decided to give them a try."
Ojo said the whole course was excellent and everyone was so welcoming, especially the lecturers:
"I really enjoyed the whole experience. The lecturers were superb, they were so supportive, and nothing was too much hassle."
Already bagging a job as a chef in a well-renowned Dundee hotel, Ojo is really enjoying being back in the hospitality trade. Graduating today with an HNC in Hospitality Operations, it won't be long before Ojo is back studying at D&A, with plans to progress to an HND next year.
Andi Proves You Don't Need To Go To London To Dance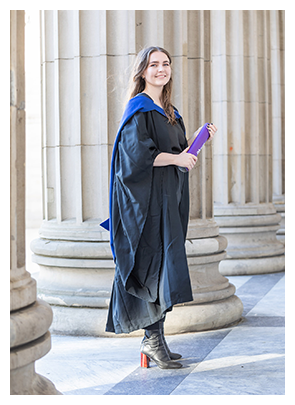 Andi Brogan always wanted to pursue a career in dance but was told she would have to go to London to pursue this. She opted to study Art History at university after finishing school and really enjoyed it, but it wasn't her dream.
"Within a month of graduating in Art History, I had already made my moves towards a career in dance. I wanted to be a dancer from an early age, it makes me happy, and I wanted a career doing something I love."
Andi started her degree with West College Scotland before moving to Dundee to complete her degree at D&A College's Scottish School of Contemporary Dance. She liked the strong connection Dundee has to the arts and enjoys living here.
Andi said it wasn't always plain sailing: "There were long days with early mornings and late nights but being my passion, I felt so privileged and relished in it all. As a more mature student, I made good friends with some of the tutors and appreciated their advice and support throughout. It was hard work, but so worth it."
Andi is graduating today with a BA (Hons) in Dance and already has a successful career shaped for her having worked with a variety of dance companies all over the country from Scottish Dance Theatre, Dumfries & Galloway Dance, Shaper/Caper Dance North, YDance and Scottish Ballet.
"I would tell anyone thinking about a dance career to just do it, you don't have to go to London to get a dance degree, I have proved that, and I work with companies like Scottish Ballet which has always been my dream."
Not Just A Special Day For Nicola, But Her Daughter Too
Today is not just a big day for Nicola Butler, but also for her daughter Ami who are both graduating together with an HND in Social Sciences.
Ami, 19, left school a few years ago and came to D&A College to do an HNC in Social Science. She told her mum so much about her course that Nicola decided to do the HNC during lockdown, and they both enjoyed the course so much that they decided to do the HND together this year.
Nicola explains: "My experience at D&A College was great. It totally changed my opinion of college. I learned so much and I was sad that I couldn't stay on! The lecturers did everything to help and were amazing. As a mature student, I was worried, but no one mentioned my age, everyone was so accommodating and approachable."
Both have plans to go to university to study Criminology together, so this isn't the end of their studies but for this year they have decided to concentrate on full-time work and have both bagged jobs locally.
"The experience was amazing and graduating with my daughter is something really special and I'm so glad we could do this together."
They have spoken so positively about their whole experience that Nicola's younger daughter is now studying at D&A College too!
Despite Challenges, Tracey Achieved Her Goals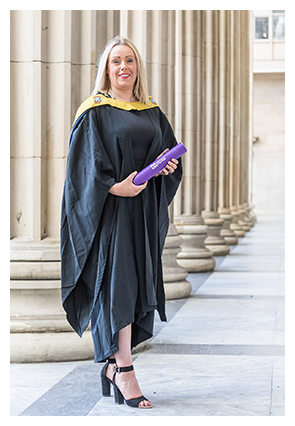 After starting a new job with Angus Council, Tracey Logan was given the opportunity to study an SVQ Level 3 in Social Services with D&A College, which she jumped at. After not being at college since she was 16, she had reservations, but they were quickly eradicated.
"The course was brilliant, I learned so much and the tutors were fantastic, they were always there 24/7 whenever you needed help."
But things weren't always easy for Tracey, whilst juggling 2 jobs, 3 children, and studying she suffered from Covid twice and pneumonia.
"It wasn't easy, but my tutor was very understanding, and I managed to achieve everything I set out to do and I'm really proud of that."
Tracey has already put her new qualification to good use in her job and hopes to be able to progress her career further.
"This qualification is going to get me far; the last time I was at college I didn't really use it but as a more mature student I see the benefits of college and have really enjoyed my course and found I it extremely interesting. I've already put it to good use it my job!".
Snapshots of the day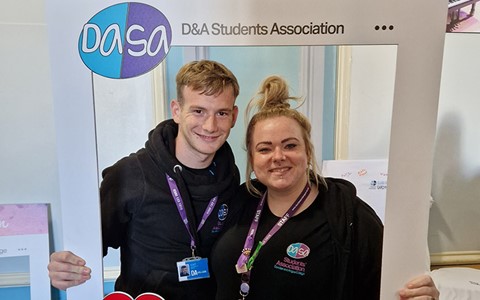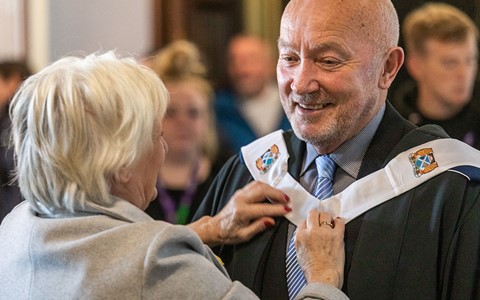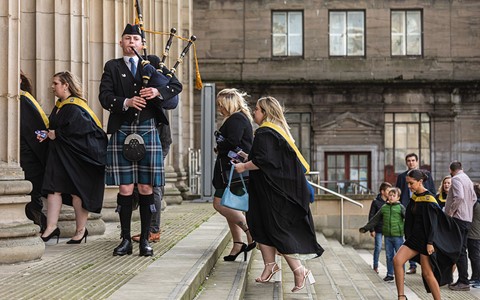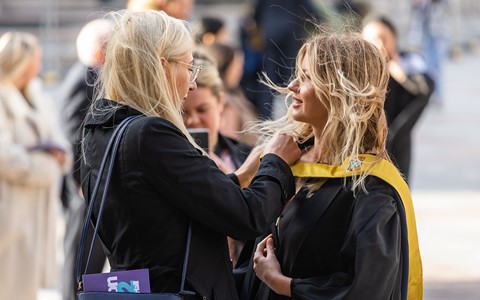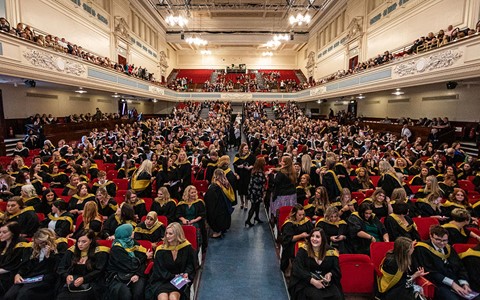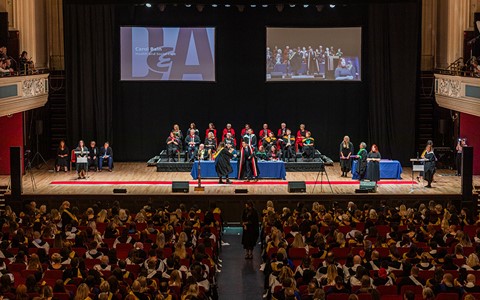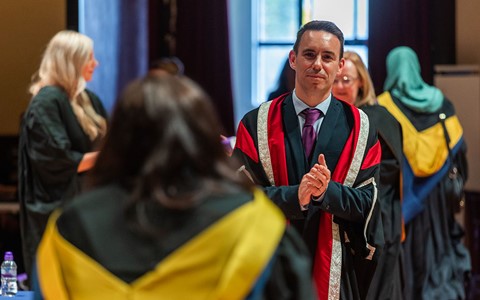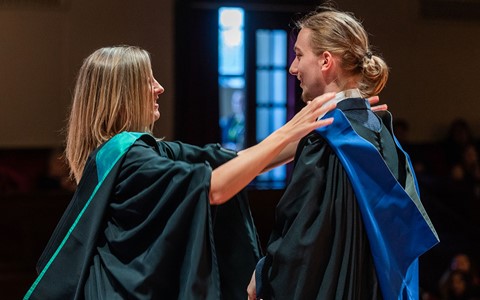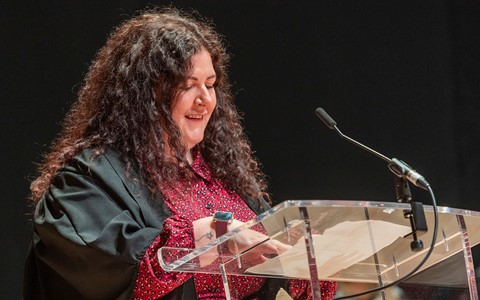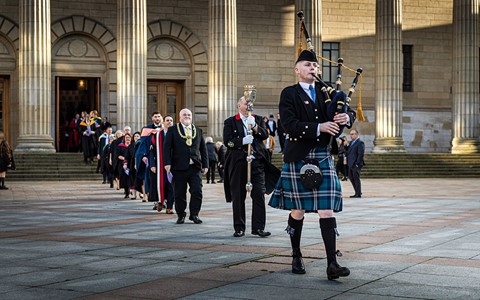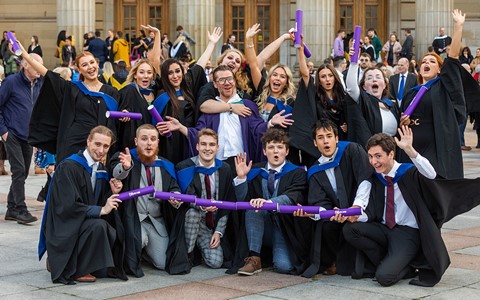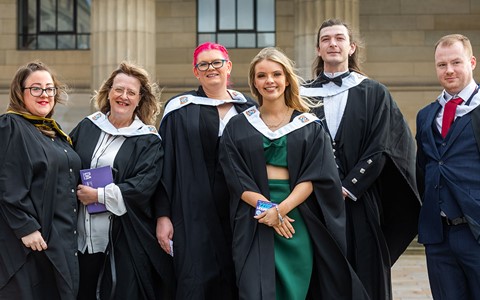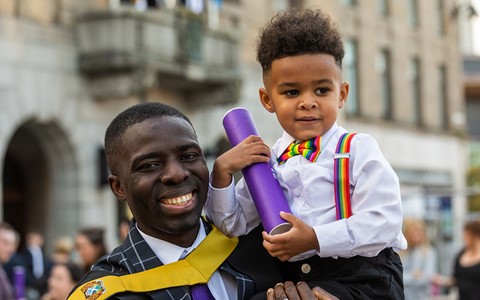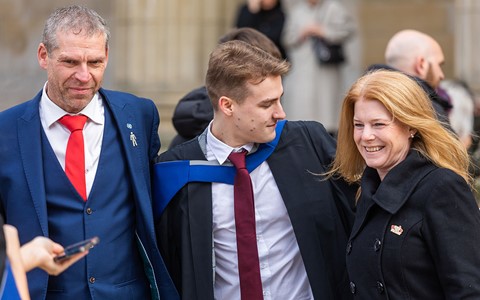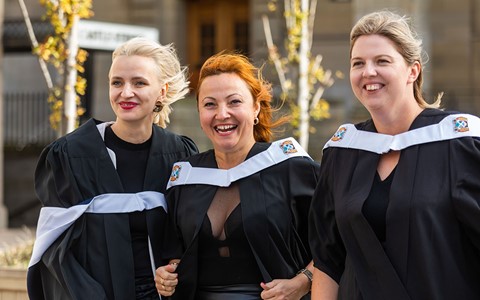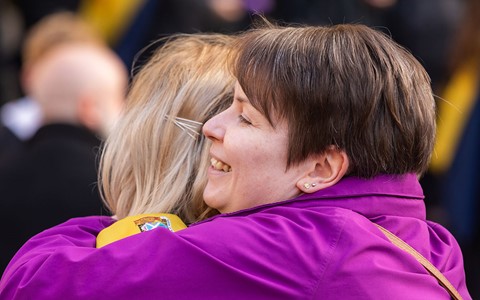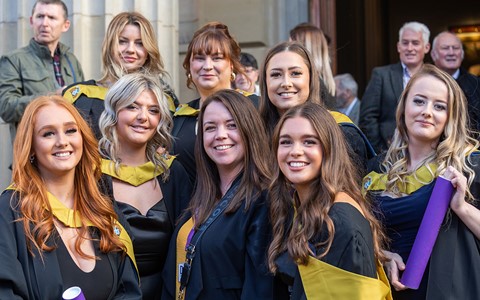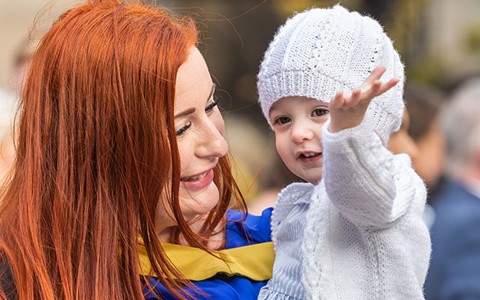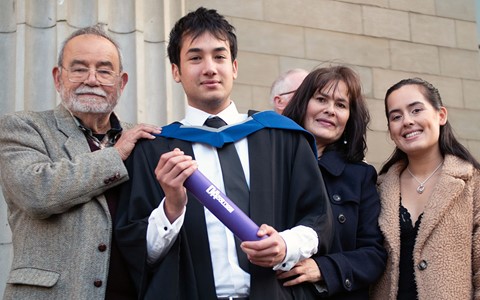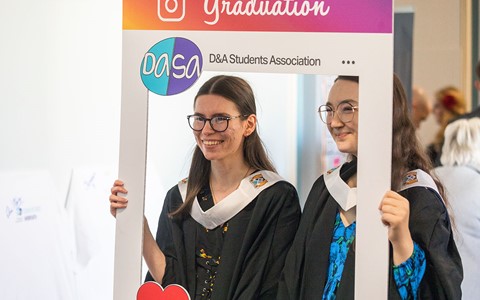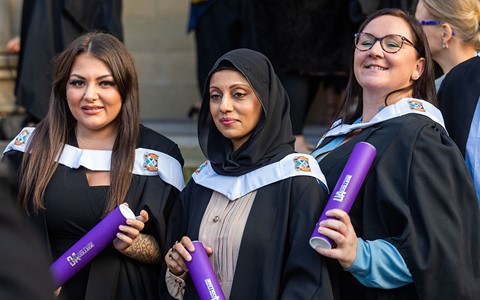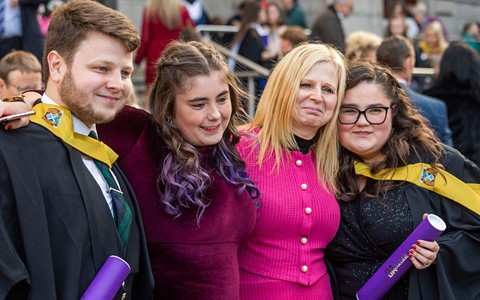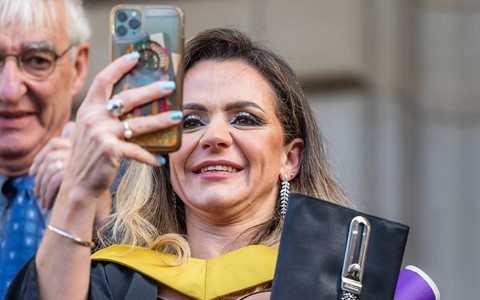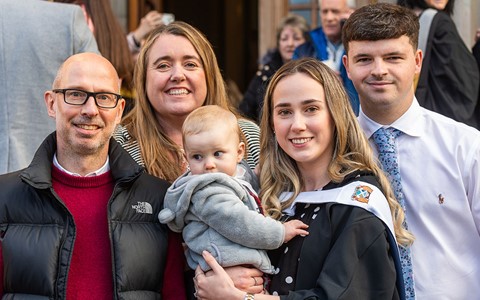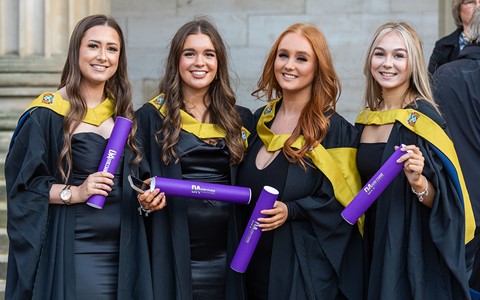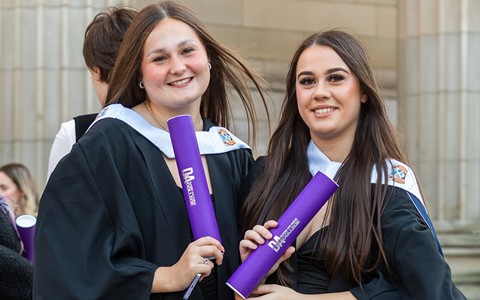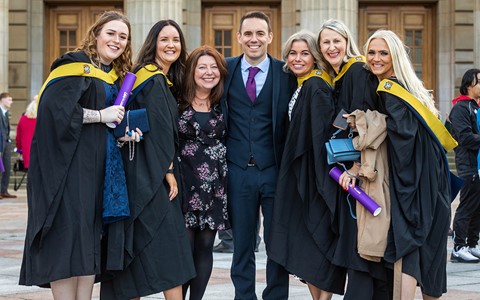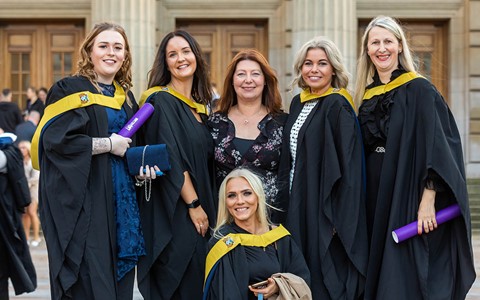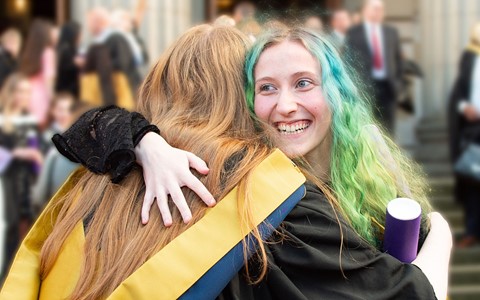 }