Dundee and Angus College leading the way in Esports
Dundee and Angus College is to offer the first degree-level course in Esports in Scotland as they continue to lead the way in the sector.
Applications are now open for the Foundation Degree of the Arts in Esports and Creative Industries, the first of its kind to be delivered by a Scottish college.
Esports, short for electronic sports, is a form of competition between video game players or teams. Participation has surged in the last decade with many players now full-time professionals, attracting significant sponsorship, playing in front of live crowds of tens of thousands and audiences of millions online.
The new course which has been created in partnership with the University of West London is the latest milestone in the Esports journey for Dundee and Angus, which has been building its offering and profile over the past 12 months. The college is keen that potential students see that Esports is not just about playing games competitively. It is a multidisciplinary career where a range of skills are required to organise, manage, and participate.
James Oliver Head of Curriculum and Quality at Dundee and Angus College said, "Esports is a new and exciting development in our curriculum.  This growing industry has a range of skills in diverse areas such as marketing, sports psychology, and cyber security.  The widespread interest in Esports will help bridge the digital divide and appeal to a diverse range of students." 
Students in the first college offering an Esports Foundation degree in Scotland will learn a variety of key transferable skills, including how to manage and organise events, understand the culture of Esports, analyse audience engagement, and the role of professionalism and ethical conduct.
Learners will also develop digital skills in live event production, broadcasting, commentating, streaming and will look at the importance of coaching, strategy and sports psychology. The two-year course starts in August 2023, with the opportunity to do an additional year to gain a full degree soon to be an option.
Ella a current Computing student has applied for the foundation course at the college starting in August said. "I took part in a recent Esports tournament at Dundee and Angus College and loved it. The Esports industry is booming and with the new arena coming to Dundee I think it will be a great opportunity to start a career in Esports. I cannot wait to start the course in August as it sounds amazing."
The college has also opened its Esports offering to school pupils with a weekly club for young people aged 8-14 running three nights a week. There have also been Esports holiday camps with 110 children attending the last one in October.
Dundee and Angus College Principal Simon Hewitt said, "We are extremely excited to be launching our new, dedicated Esports foundation degree, the first in Scotland. The Esports industry within Scotland is growing at a rapid pace and is offering much more than a mainstream route into the gaming sector. We are proud to be leading the way on this development and to be providing this choice to the people of this region and beyond. It is another 'feather in the cap' of a City and region that has been consistently at the forefront of computer games development for a significant period."
The college's Esports course will be based at their Gardyne campus which currently has a state-of-the-art Esports classroom comprising of top-of-the-range gaming PCs, and an Esports Society hub equipped with Xboxes and PS5s. New plans are also underway to develop two tournament rooms, two broadcasting studios, and a recording studio.
Applications for Scotland's first-degree course in Esports are now open and interested individuals can apply at www.dundeeandangus.ac.uk/courses/fdesci23-g-1fa/ or phone Dundee and Angus College at 03001231036 for more information.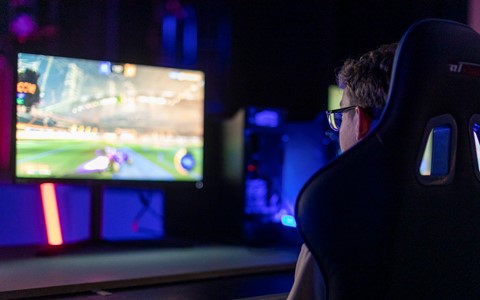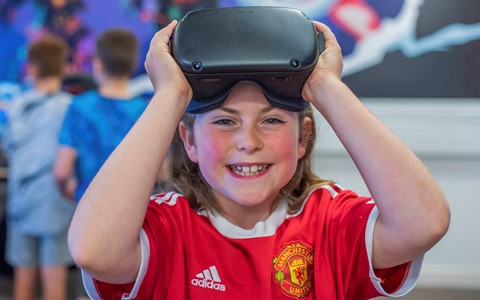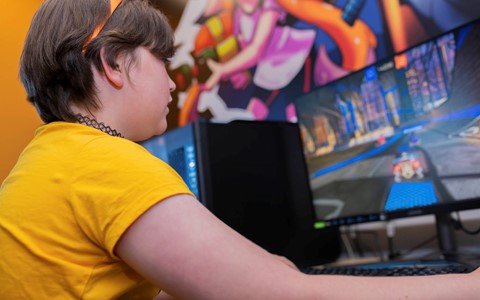 }