Bespoke Customer Service Training Case Study: Wrights Dental
As one of the UK's leading suppliers of dental products, services and equipment, Wrights Dental prioritises the needs of its customers, with customer service being at the heart of the business.
Based in Dundee, the company has an established relationship with Dundee & Angus College, having used them previously to enhance and widen their team's skill set. When new employees joined the customer service team, Wrights Dental wanted to ensure they were supported and engaged with their new team members. The business approached D&A College to provide customer service training which would make both team members and customers feel valued.
While being ideal for new starts, it also presented an opportunity for the company's longer serving customer service (CS) team to build on their skills and learn some new ones.
"We wanted to ensure that everyone in our CS teams were taking calls to the same high standard, with everyone answering in the same way and providing customers with a pleasant experience. At Wrights, we take pride in putting our customers first and doing everything we can to ensure they are given excellent service on every call," says Wrights Dental Customer Service Manager, Pat Harris.
Having accessed training through D&A College before, the company knew exactly what to expect when it came to the course: "What's really great about working with D&A College is that the training can be specifically tailored to your business needs," notes Pat. "We were involved in every stage of putting the training together covering how to answer the phone, how to deal with difficult customers, following procedures, providing added value and upselling. We have now completed three of these courses with the college and I feel staff have a real understanding of how our business works and the level of service our customers expect."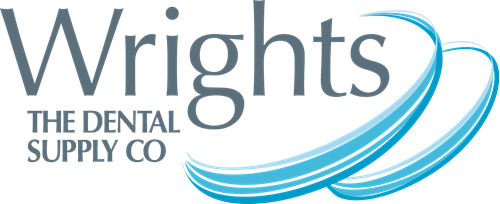 The Wrights Dental team enjoyed the training and felt that it met their expectations: "We got really good feedback from everyone that attended, all saying that they took something away from the course. Our customer service has most definitely improved since and the training helped our customer service and service departments obtain a better knowledge of what each team does.

"As each session was mixed you would find yourself speaking to people you had not met before. Yes, we all provide excellent customer service but each of us faces different challenges and it was good for morale to realise we are all in this together."

The business was also impressed with the delivery of the course: "The training was flexible, in that it offered the option of being delivered either in person or online, via Teams – we opted for the delivery to happen over Teams to allow our remote workers to participate. It was also a great way for our new employees to meet other team members, settling in quicker as they were all doing the training together," comments Pat.

This bespoke training was provided through the Flexible Workforce Development Fund (FWDF). The FWDF is funding provided from the Scottish Government that can be used by businesses to develop bespoke training programmes. This enables employers to address any skill gaps in their workforce and prioritise training they need in a fully-funded manner, without the worry of financial implications.

"Ann Kerr, one of the Skills Advisors in the college's Business Partnerships Team and Kelsey Orrock, who is part of the Operations Team, were both spot on throughout the entire process," added Claire Shepherd, Training Co-ordinator at Wrights Dental. "They explained everything to me, helping me navigate the funding application process with ease and how to utilise the funding as best as possible for our training needs. I'm grateful to the two of them for all their help."

When asked about future training, Claire answered that, "We are in the process of submitting our application with D&A College for this year's funding and look forward to exploring other opportunities for different teams to benefit from."

For more information on bespoke training courses at D&A College, please get in touch with our Business Partnerships Team.

 

}