Claire McGuigan at Remploy Case Study - Tayside
As the UK's leading provider of specialist employment and skills support services for disabled people and those with health conditions, Remploy understands the need to provide its own staff with training to excel in their role of helping those with barriers to employment.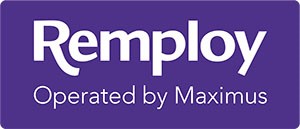 The company offers its employees funded courses to not only develop their credentials and skills but to build a stronger team that can help its clients create sustainable employment opportunities and lasting careers.
Remploy is able to provide these courses to its Scottish branches through the Flexible Workforce Development Fund (FWDF), funding from the Scottish Government that is used to develop bespoke training programmes, enabling employers to prioritise capabilities and address any skill gaps in their workforce.
Through this funding, Remploy offered a selection of courses to its Tayside-based employees through its partnership with Dundee & Angus College. One of these was the Chartered Management Institute (CMI) Management and Leadership Level 5 Diploma, a course that Claire McGuigan, the National Strategy Manager of Employer Services at Remploy, decided to undertake.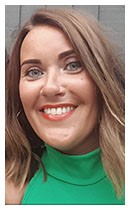 Claire already had a wealth of leadership and management experience throughout her career and felt that this CMI course available through D&A College, was the perfect opportunity to gain a qualification to fine-tune her expertise.

"I have been managing teams for over 20 years however have nothing on paper to say that I can, which is why I thought the CMI qualification would be the right one for me," notes Claire.
At first glance, Claire expected the course to be weighty as it cited that it would take 18 months to complete the 7 units to gain the diploma. She would also be undertaking it whilst working full-time, juggling home life as a mother, and continuing her commitments to her volunteering work. Despite its length, Claire was determined to finish the course sooner considering it is a flexible, work-based qualification.
Using examples at work as evidence and content for her coursework, Claire began to steam ahead through her modules, submitting units earlier than expected. "There was a group of 4 learners from Remploy undertaking the course including Claire. As the others were continuing through the course, Claire had completed and submitted all her work for the diploma in 8 months," states Mina Welsh, the CMI assessor and trainer who ran the course.
"It was so helpful that the course was online and flexible," says Claire. "Everything was explained well and there was no class time. As long as you knew what the assignment was and when it was due, it was up to you to complete the work and manage your time effectively. I began to break away from the study group as I didn't want them feeling they were under pressure to keep up with me. Even though I was ahead of my group, we were still a support network for each other. I would join the online calls for sections I already covered to help my colleagues and was able to get one-to-one meetings with Mina as my next module started. Mina was brilliant to work with, she is a very good mentor as she is approachable and a great support to have in the background as you continue through your coursework. She was so quick to come back to me with any questions I had and was always reassuring."
As the course was not prescriptive, Claire was able to dedicate her time and get into an excellent routine to focus on her studies: "The course exceeded my expectations as I thought it would be more time consuming than it was. The flexibility of the course was terrific, I managed to work it around my work and lifestyle really well by setting myself little challenges to complete, doing a couple of hours on set days." Claire was disciplined and effective with her time which allowed her to complete the course so early. "It is essential that we ensure the wellbeing of our students by being able to provide the flexibility they need to complete their studies," explains Mina.
With the CMI Management and Leadership course, learners can benefit from online sessions or face-to-face meetings if they need that extra bit of encouragement to give them motivation and to keep them engaged. Candidates are able to speak to the assessor for support at any time as the staff prioritise helping students with anything they need.
"The evidence I used in my coursework was all from my work with Remploy and how I manage individuals and teams day-to-day, from conducting one-to-one meetings to organising Personal Development Programmes (PDPs) and looking at gaps in performance," cites Claire. It was during the course that Claire was promoted to a national role within the company. "The course helped me look at my work in a new perspective which aided me in my new position as National Strategy Manager of Employer Services."
Having lectured and worked within the college for 25 years in various teaching and management roles, Mina found Claire to be one of the best students on the CMI course. Due to Claire's hard work and dedication, the Dundee & Angus College team nominated Claire for her outstanding performance, and she was awarded the Dundee & Angus College CMI student of the year. "Claire was an exemplary student and I am delighted that she was awarded and recognised for her work. It is important that we recognise these achievements as it is no easy feat to undertake a course whilst also working full-time and balancing your home life," states Mina.
"It was totally unexpected to win the award," adds Claire. "I couldn't believe it; I was really pleased. I found I was never a top student at secondary school but it was my experience in life and career that gave me the skillset to complete the course. Some people won't consider doing a course like this as they are already in employment or don't have any formal education but that doesn't matter. I found it a really enjoyable experience and encourage anyone to do learning like this that relates to their role at work, particularly if it is funded by your employer like it was by mine."