Greg Fenton: From D&A College student to General Manager of Dundee FC
In June 2022, Dundee Football Club entered a four-year partnership with D&A College, seeing its operations base move to our Gardyne campus. This has given the club a more cohesive working environment for the business to thrive in and has allowed our students to benefit from having a professional football team on campus, gaining work placements and other opportunities such as guidance and inspiration talks from club team members. 
Greg Fenton, General Manager of Dundee FC and Chief Executive of Dundee FC Community Trust, recently gave a talk alongside Gordon Strachan, Football Coordinator of Dundee FC, to our Sports and Fitness students about their career paths and life experiences. 
Being a former D&A College Sports student, Greg gave helpful advice having been in the students' shoes himself, giving them reassurance that he was also unsure at their age: "I just had to push doors and see which ones opened. When I was 18, I would never have guessed that I would be in the role that I am now in, there are lots of different paths, as you'll see mine wasn't exactly a direct route."
Born and raised in Broughty Ferry, Greg had always been a big football fan and has supported Dundee FC since he was a child: "I got my first season ticket when I was in primary school so I was always very interested in either playing or coaching football." At the age of 17, Greg became a manager of Ferry Athletic, a youth football club based in his hometown. This is what encouraged him to do his NQ (National Qualification) in Sports at D&A College at the age of 18.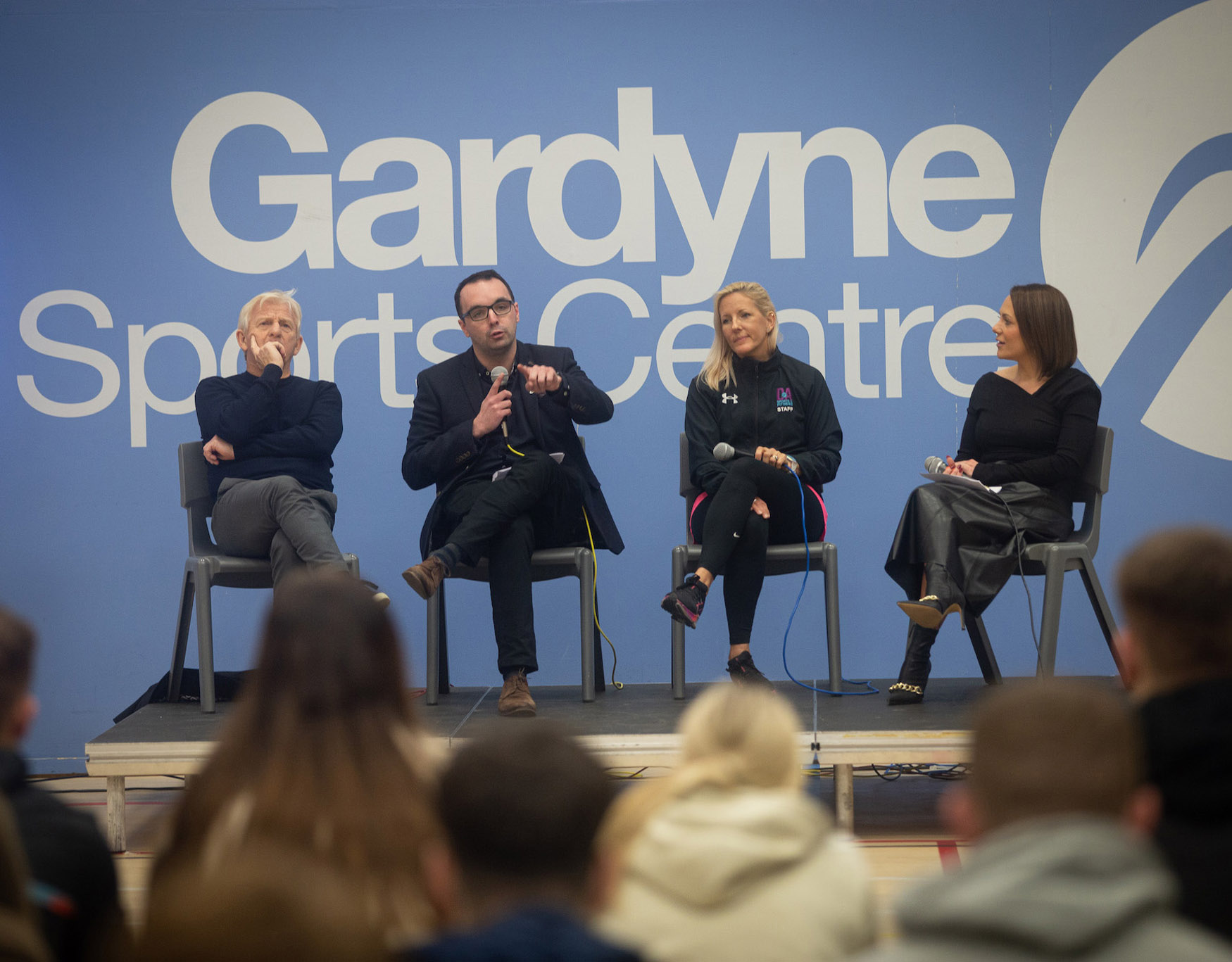 Pictured (left to right): Gordon Strachan, Greg Fenton, Head of Sport & Fitness at D&A College, Sarah Ramminger, and D&A College Business Partnerships Manager, Caryn Gibson.
"My time at Ferry Athletic gave me experience of working with parents as well as a club and league environment. My NQ course helped me develop my coaching methods to assist with team mindset and performance."
Towards the end of his Sports course, Greg suffered a back injury, forcing him to end the sports route he was on and leaving him feeling lost initially: "I didn't really know where to go from there." In 2009, through wanting to gain more qualifications and with his experience with safeguarding and safety through coaching at Ferry Athletic, Greg explored another career path he was always interested in and undertook an HNC in Police Studies at D&A College, learning greatly in regard to law and psychology. 
He then went on to do one year of Criminology at Abertay University which made him realise that he wanted to go more into the route of community. Greg then completed an Honours Degree in Community Education (Learning and Development) at Dundee University, a natural fit for him having been involved in community teaching and coaching at Ferry Athletic. This led to his role as Senior Youth Justice Worker at Sacro, a Scottish community justice organisation, where Greg led the youth justice team across Tayside, Perth and Kinross for 5 years. It was working here that also led Greg to do a Postgraduate Degree in Primary Teaching through Strathclyde University.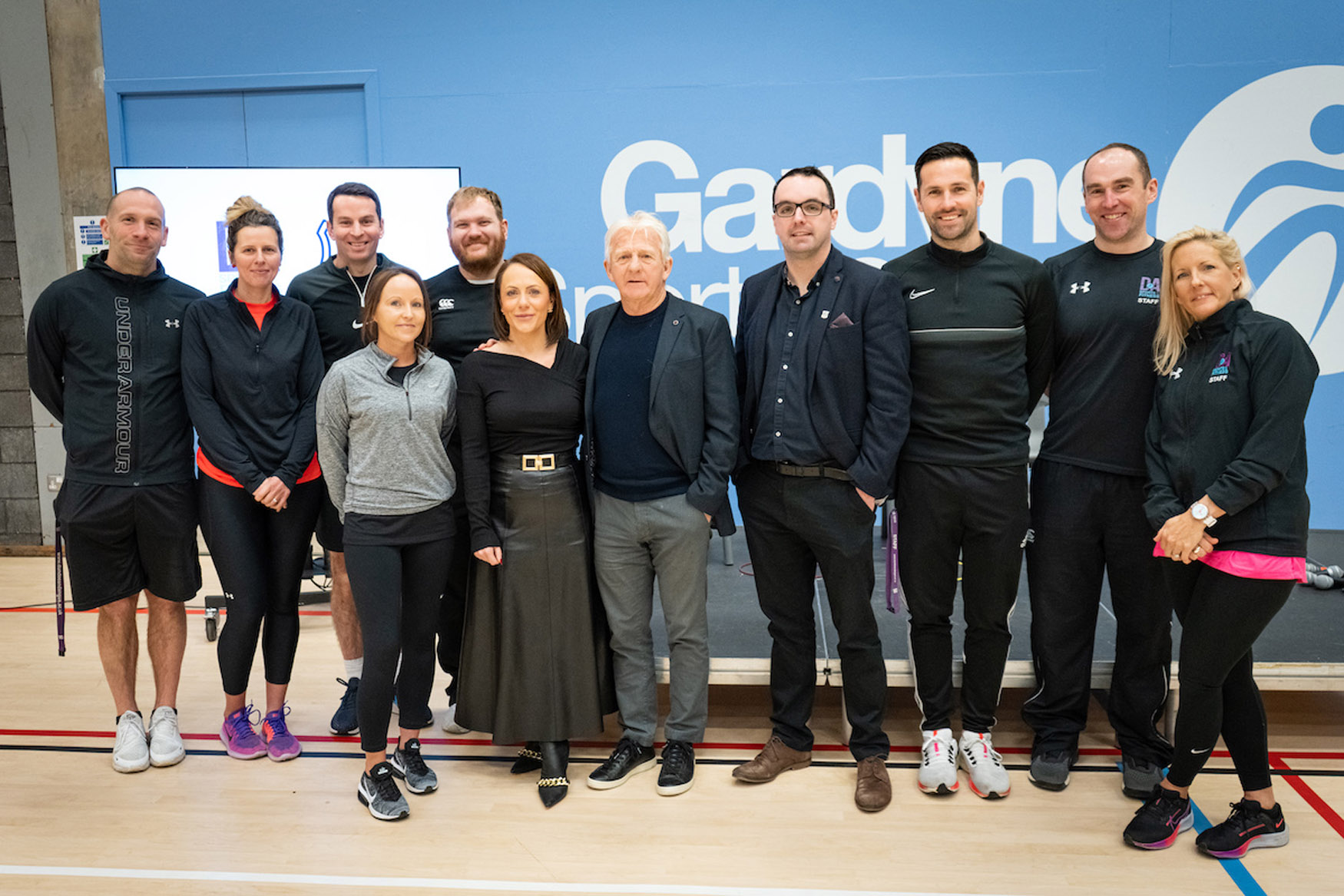 Greg with Gordon Strachan and members from the D&A Business Partnerships Team and Sports & Fitness Department.
These qualifications and roles all gave Greg the experience needed to take up the role of Community Trust Manager at Dundee FC Community Trust in September 2019, combining his passions of teaching, community work and football, particularly with his favourite football team. The trust had already been established in 2017 but had very limited resources and when Greg joined, he was the only member of staff. 
To date, the trust has seven full-time team members, has won awards and has had recognition from the Scottish Government and Parliament. Greg became the Chief Executive in 2022 and is delighted with what the trust has achieved thus far: "We have educational programmes and have delivered change, transforming lives in so many ways. It's incredible and I'm very proud of what the team and I have done to help the community, particularly during and post pandemic. We see many families and individuals struggling in the current economic climate so I am glad we are able to help in whatever way we can." 
Greg didn't just stop there. In 2021, having seen the growth he was able to achieve at the trust, Greg spoke to Gordon Strachan and the Managing Director of Dundee Football Club about a joint role, becoming General Manager of the club. He did a year's apprenticeship, volunteering any spare time he had to help the previous General Manager, enabling him to gather knowledge and expertise. Greg then became the permanent General Manager of Dundee Football Club on 1st June 2022.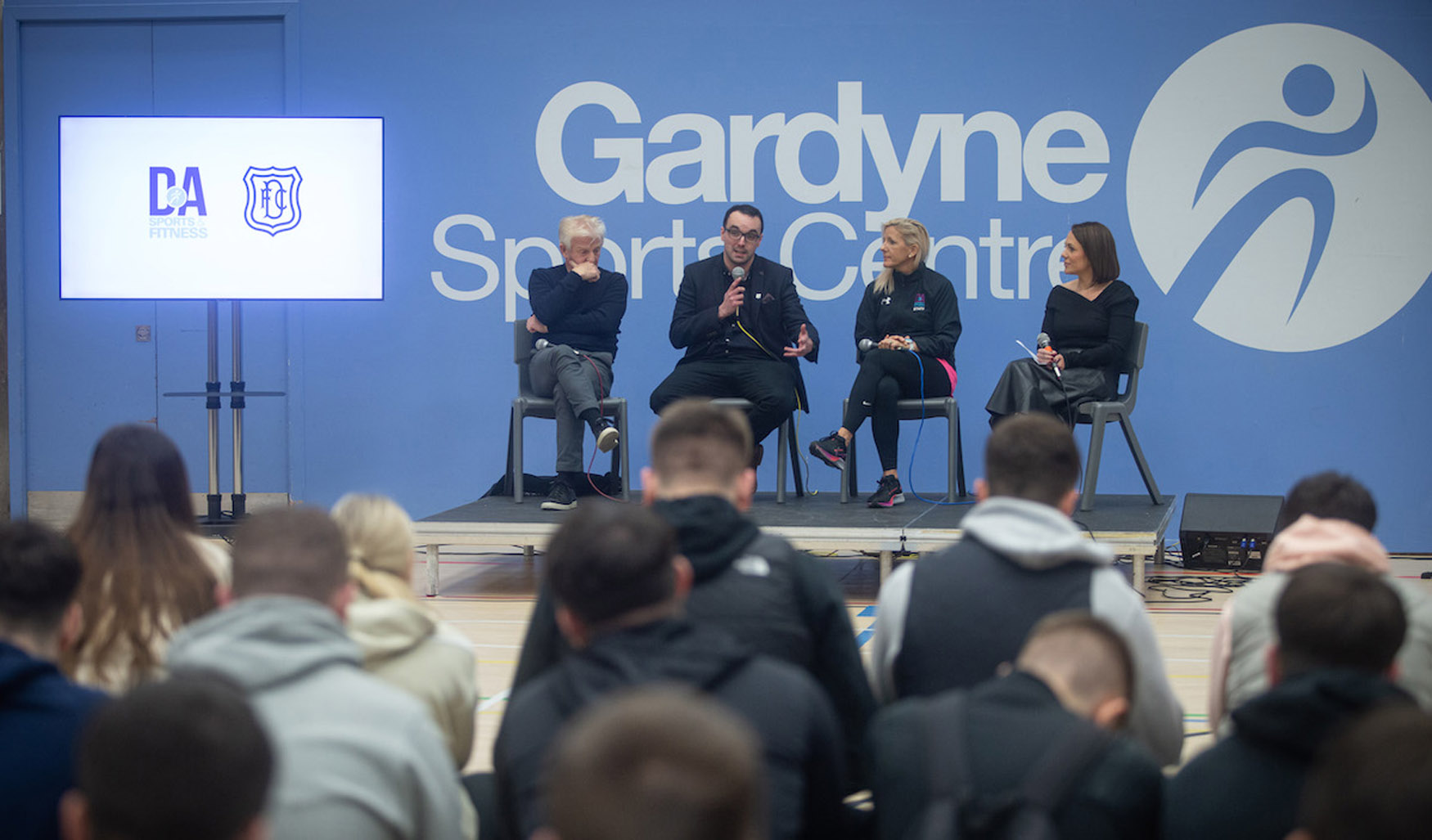 "It was an incredibly proud moment for me as I'm a massive fan of the football club and can see its full potential. I'm enjoying being able to contribute to the growth of the business. It's taken a lot of hard work to get to where I am today but I'm very proud of myself and with all that I have managed to achieve. It was a lot of long hours and long days especially with the various courses I did but it was all worth it."

"The journey was not a direct route but it taught me not to give up on opportunities - everything happens for a reason and if you keep working hard you can achieve whatever you put your mind to- no matter what your past or background is."

With the club's home now at D&A College's Gardyne campus, Greg is experiencing a full circle moment, being back at the roots of where he started. He hopes that with the trust being on campus, a legacy can be created for students allowing them to follow his footsteps if this is a career they want to pursue: "It shows these young people that there is a lot more to football and sports than just the physical and coaching side. You can get involved in a multitude of ways. As we are on campus, we are able to give not only sports students but media students and those in other areas placements that will give them a lot of insight and experience."  

"Being based at Gardyne also helps Dundee FC Community Trust enormously as it gives us a home, one with the most unique facilities within the whole of Scotland. We are able to construct our all weather astro pitch on campus which the club, students and community will all benefit from. Dundee is a city that is known for helping students and being pioneering, so this relationship between the club and D&A College showcases that. It is a unique partnership and it can be something really special. I'm very excited to see where it will be in a couple of years."

}