D&A College Targets Training Investment of £1million with Dundee and Angus Businesses
Building on the success of 2021/22 Scottish Government's Flexible Workforce Development Fund where D&A College successfully invested £833,994 worth of training into the local area, the recently formed Business Partnerships Team is focused on delivering, along with the addition of fully funded Skills Boost courses, £1 million worth of training investment to address barriers to growth.
Brexit, followed by Covid and now rising inflation has left many businesses short on resources. With recruitment a constant battle for employers, businesses are looking at alternative options to aid productivity and growth. Dundee & Angus College's Business Partnerships Team, headed by Manager Caryn Gibson, is tasked with supporting businesses by identifying skills gaps and creating a bespoke training programme to address their needs, utilising the college's wealth of expertise and accredited course offering.
Over the past 12 months local businesses such as Journeycall, Two Sisters Food Group, Dover Fuels, Forbes of Kingennie, Remploy, Pryme Group and Trade Print to name a few have benefited from the funded training offering. In total, 79 businesses have been supported in Dundee & Angus during the past academic year with 2,571 students undergoing training courses in areas such as electric vehicle maintenance, digital skills, specialist hospitality training, tourism courses and business leadership.
The Flexible Workforce Development Fund (FWDF) was introduced in 2017-18 by the Scottish Government and aims to provide employers with flexible workforce development training opportunities tailored to their needs to support inclusive economic growth through upskilling and reskilling of employees.
SME and levy paying businesses in the local area can now apply for up to £15,000 in funding to support their growth plans, with Dundee & Angus College hosting a launch night on the 3rd November to explain the details and enable interested parties to hear from local organisations who have and are continuing to benefit from the fund. Speakers include Stevie Baxter of The Sporting Pursuit and Marc Donald of Journeycall who will discuss the impact of upskilling their employees and utilising the Flexible Workforce Development Fund.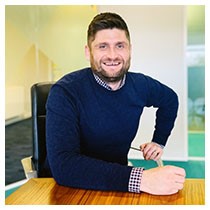 Marc Donald, Account Manager of Journeycall explains
"As one of the largest private employers in Angus, Journeycall recognises the importance that training, and development opportunities bring. The benefits are threefold: they contribute to sustainable growth of our business, empower and engage our employees, and support our local community.
The Flexible Workforce Development Fund has been fundamental in us achieving these objectives. Through working with Dundee & Angus College, we have designed, developed, and delivered courses that complement our business needs and provide a range of transferable skills.

Employees have successfully applied what they have learned in the workplace, giving them the confidence, knowledge, and experience to excel in their roles and apply for new opportunities."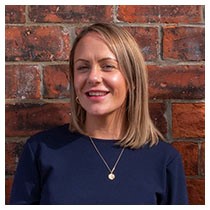 Commenting on the new round of funding available Caryn Gibson, Business Partnerships Manager at D&A College emphasises "Dundee & Angus is a thriving hub of economic opportunity; however, speaking to businesses the common barriers to growth across the area is access to a skilled workforce. In tune with the Government's economic growth strategy, our focus is on supporting organisations through accredited training courses tailored to suit their business needs. Having a close partnership with industry also ensures that we, as a college can continue to develop our offering so that it aligns with market developments.

"Our launch event in November allows us to open up the doors to local businesses who have perhaps never even heard of the fund before, as well as remind existing partners of the opportunities on offer at D&A College. With upskilling being crucial to business evolution, so that the workforce is in the best shape and equipped for future demands, we want to help as many businesses as possible."

}