ESOL Graduation Celebrates Success and Unity
D&A celebrates remarkable achievements and inspiring journeys at ESOL Graduation!
On Friday 2nd June, Dundee & Angus College hosted a graduation ceremony, honouring its exceptional ESOL (English for Speakers of Other Languages) students with a celebration that captured the heart of their remarkable achievements. This event not only marked our students' remarkable achievements but also showcased a community like no other, where backgrounds, communities, and countries joined to create a vibrant sense of unity and belonging.
ESOL, an acronym that represents the transformative journey of English for Speakers of Other Languages, holds within its grasp the ability to unlock doors of opportunity, empower individuals, and forge lasting connections within our multicultural society.
Students and staff at Dundee & Angus College proudly celebrated the 205 students who stepped onto their graduation stage, spanning from over 30 different countries, including Syria, Ukraine, Eritrea, Afghanistan, Bangladesh, and Poland.  Our students embraced challenges and barriers to gain their ESOL qualifications and showcased the very essence of what it means to be part of a community. The energy and gratitude from this incredible group of individuals was clear for all to see.  Each representing a unique culture and story they all came together to celebrate all that they had achieved with the help of the staff in their department in an end-of-year celebration.
But behind every success story lies a team of dedicated teachers whose passion is simply awe-inspiring. Nicola Weston Gokalp, the Head of Curriculum and Quality for English Language Teaching and Training beamed with pride, saying, "I know you would like to join me in thanking every one of your teachers who have used their skills, expertise and dedication to help get you here today."
Sharing stories and highlighting funny moments from throughout the year, Martin Ross, Lecturer in English Language Teaching, added, "I am proud of your achievements and feel honoured and privileged to have taught you."
The stars of this graduation were of course the students themselves, whose stories have touched hearts and left the audience amazed by their individual journeys. Some have faced unimaginable challenges, overcoming obstacles that once seemed insurmountable. Their stories of resilience and triumph are a testament to the determination of our students and a reminder of the boundless possibility education holds. One of our star students, Fatima Khan, said, "Learning is a lifelong journey and I encourage you to continue practising and improving your language skills even now the course is finished."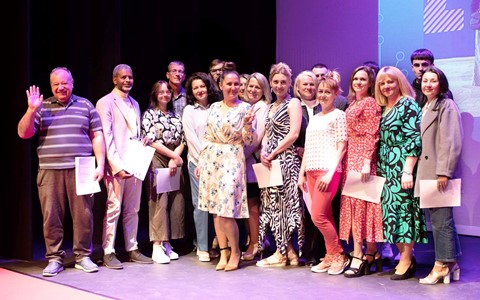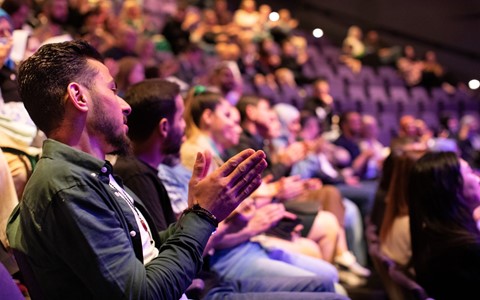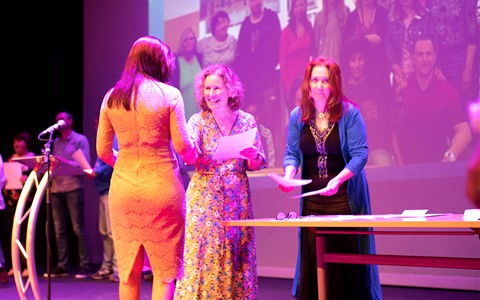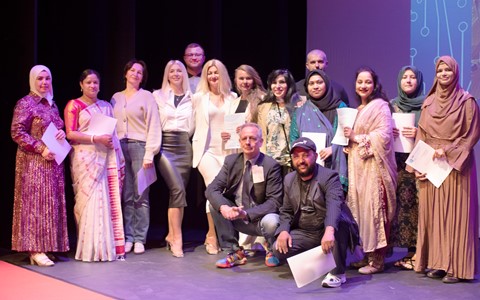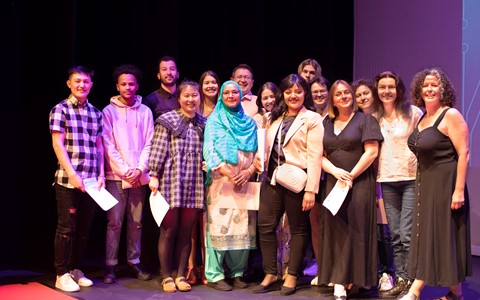 }