Travel & Tourism
Are you a people person? Looking for excitement and adventure? Want to visit different places? Fancy a fun working environment? If this sounds like you then a career in Travel & Tourism could be the ideal choice.
Working in travel is a rewarding career that could literally take you around the world!
At Dundee and Angus College we deliver a broad programme than introduces you to the main roles in this sector such as Travel Agents, Cabin Crew, Tour Guides and Airport Check-in Staff.
We will give you skills and knowledge in Customer Service, World Attractions, Holiday Types and much more. The Travel & Tourism teaching team has extensive knowledge and experience to cover Scottish, UK, European and World tourism topics.
We also cover critical 21st Century business areas such as Marketing, Sustainable Development, Employability Training and Digital Skills. You may also get the opportunity to travel to Europe as part of your course.
Read on and get your career off to a flying start...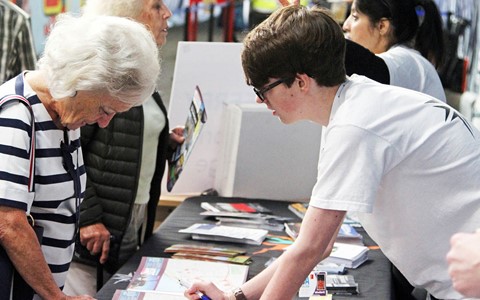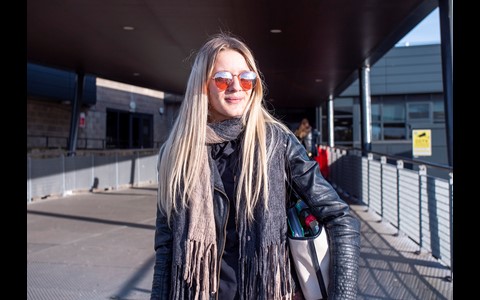 Although I had no work experience, I did have life experience which should not be under-estimated.

Eleanor Mitchell,

Travel and Tourism
Eleanor's Story
Eleanor Mitchell had never worked during her 17-year marriage so she decided she needed to get some qualifications to give her a better chance of employment.
"At the time I was interested in working for an airport so I opted for Dundee and Angus College's Travel and Tourism course. As I was the only mature student in the class, I enjoyed the friendships I had with the younger students. Mixing with them helped me understand everyone had different needs and insecurities. We all helped each other in different ways and have become good life-long friends. I am immensely proud of where some of them are now.
"Over the range of NC to HNC I became more aware of the Scottish Tourism Industry which interested me more than I thought it would."
Eleanor then secured a role at Visit Scotland Tourist Information in Dundee and completed a BA Hons International Tourism Management Degree at Robert Gordon University in Aberdeen.
"This was all possible because of the encouragement and belief that the lecturers at the college had in me, as university was not something I would have considered before. I am proof that these courses work no matter what your age is."