Volunteering makes my day
At a time when lots of us are trying to help others in this current crisis, D&A College student Chelsea Evans shares her experience of volunteering with Angus Carers . . .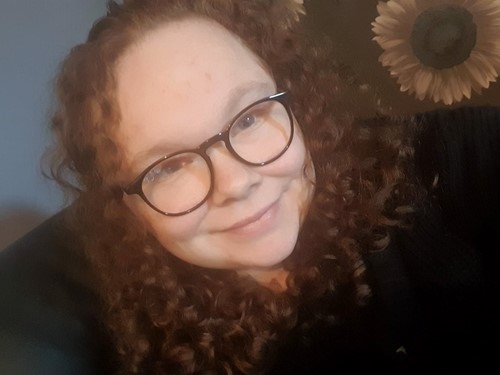 "My role at Young Carers was to help set up before the kids arrived then ask them how there day was, what they had been doing at school and if they were enjoying it. Just general conversation until everyone arrived!
"Every week was different. In the past we made Christmas ornaments and decorations, celebrated Pancake Day and prepped for a talent show helping make props. I loved really getting to know the kids as I am a big kid myself – I get engrossed playing games. Whatever they want to play I just go along with it. This gives them an opportunity to just have fun rather than focus on their caring responsibilities. The kids always surprise me. I was a young carer myself so it's great seeing it from a different perspective.
"I think my hardest challenge has been balancing college, work and volunteering. It can be overwhelming especially if I am experiencing problems at home but I make sure I keep communicating with the organisers as they are very understanding.
"My personal highlight from this whole experience is the smile we bring to the children's faces. It really does make my day knowing that we have made them happy and given them something to look forward to.

"I have learned so much from my volunteering position and it will definitely help me in my future career goal of becoming a social worker. I've discovered how to be professional yet fun with the kids, making sure they are able to communicate to me and come to me, if needed. I also volunteer with a few great people who are teaching me so much and building my confidence. I was totally out my comfort zone as I had never volunteered before but I love every minute of it."
D&A Attributes
D&A College is determined to give its learners much more than qualifications and technical skills. It wants its learners to build a whole series of personal skills and attributes that will help them stand out from the crowd and be very employable. The college doesn't just offer classroom experience, it gives learners access to a whole range of other life experiences to broaden horizons and develop creativity and enthusiasm. D&A Attributes focus on building soft skills, interpersonal skills and career management skills – all helping learners become successful in their work and personal life.
Attributes Certificates are awarded at the level learners are currently studying, making it open to all students of all abilities across the college. Chelsea has already gained her Bronze Award.