"Volunteering helped me decide on my future career"
A health promotion stall at D&A College's Arbroath campus led to student Aaron Fairweather volunteering for the Terrence Higgins Trust and Men Only Tayside.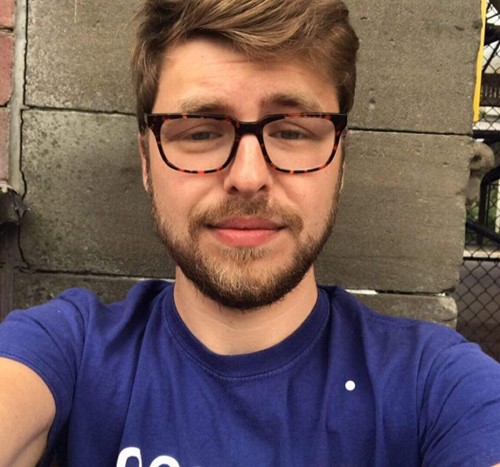 "Since March 2019 I've volunteered 241 hours and learned a wealth of new skills. The THT is the largest HIV and sexual health charity in the UK and was founded in the 80s at the height of the HIV crisis. I often volunteer at testing clinics as well as events such as University open days and freshers, and in Dundee and Angus College. Not only has volunteering vastly improved my knowledge in the sexual health field, it has helped me decide on my future career and led to me wanting to become a sexual health nurse. The whole experience has vastly improved my communication skills and overall confidence.
"I think it's great that the college offers volunteering partnerships with so many local charities. This has given me the opportunity to achieve a Gold Award from college and I can't wait to continue volunteering and the rewarding experiences that it brings."
Jimmy Hunter, Health Promotion Specialist at Terrence Higgins Trust Scotland, sums up what Aaron's volunteering means to them . . .
"The first thing I noticed when I interviewed Aaron was his passion. There was a fire burning bright and that fire was being driven by the desire to fight inequality and prejudice and I knew instantly he was going to be a star volunteer. You can't teach that passion – it's just there.
"Since coming on board, Aaron has become our most active volunteer hosting HIV and sexual health clinics, helping at and running events while engaging with members of the public telling them what work we do and the services we provide.
"Aaron is an amazing advocate for the charity and its work. His determination to work hard to help end HIV transmissions in Scotland matches that of our own staff and it's wonderful to watch him talk about this to people at our events."
D&A Attributes

D&A College is determined to give its learners much more than qualifications and technical skills. It wants to build a whole series of personal skills and attributes that will help them stand out from the crowd and be very employable.

The college doesn't just offer classroom experience, it gives learners access to a whole range of other life experiences to broaden horizons and develop creativity and enthusiasm.

Attributes Certificates are awarded at the level learners are currently studying, making it open to all students of all abilities across the college.

Aaron has gained his Gold Award.

}