The Show Must Go On
The pandemic has been devastating for many industries, including the Performing Arts, but that hasn't stopped former Dundee and Angus College dance and drama students from staying positive. Here, a few explain how they keep those creative talents alive and kicking...
The dynamic duo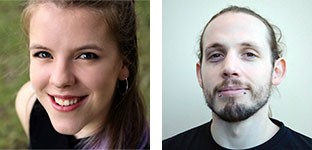 Eleanor Walker and Theo Robertson have recently founded a dance company called Tangent Dance Theatre.

"We made this decision after our success working together creatively at D&A's Scottish School of Contemporary Dance and we're looking forward to creative collaborations within Scotland and the UK."

Theo studied Contemporary Dance at the college.

"As a previously untrained dancer, I learned new dance techniques, experienced multiple creative processes, and developed tools to make my own work. Whilst training, I won the title of Mr Pole Fitness Professional UK in 2018 which qualified me to represent the UK at the world pole dance championships. This year I won the SSCD Award for Outstanding Progress Made."

Eleanor opted to study dance because she felt the courses allowed her to explore multiple facets.

"I found the school to be a supportive, open environment that encouraged us to develop our own choreographic language while providing a strong foundation of technique. I was surprised by the creative freedom that was offered and my own ability to push myself to create unconventional work."

Eleanor's choreographic work "Let Me Tell You A . . ." was chosen to be shown at Fresh Edit in association with Dundee Rep and Scottish Dance Theatre. In 2019 and 2020, she also won the SSCD Associate Artists Award for Engagement and Contribution to the Wider Dance Community.
Josef had a dream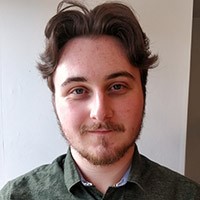 Musical theatre was a passion for Josef Boon at school so studying Acting & Performance at D&A College seemed like the natural progression.

"I learned so many things during my three years. Some of my favourite aspects were the times in the studios where we were in between lessons or shows and we would swap ideas and play monologues."

Josef made connections through his course with Dundee Rep and Stand Easy Productions and continues to collaborate with them.

"I now work in the industry when and where I can, including with the McManus in Dundee. I've done voice-overs, podcasts and recently a crime audio book in Australia! I'm currently in pre-production for a TV show pilot where Scottish actors review films the audience pick for them."

Watch this space!
Cultured, confident and connected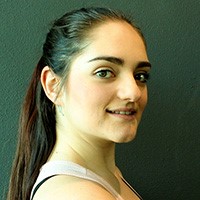 Chiara Cassarino from Syracuse in Italy studied HND Contemporary Dance Performance and BA (Hons) Dance.

"I was doing an HNC in Professional Dance Performance at New College Lanarkshire when my lecturer noticed I had a particular passion for contemporary dance. She suggested I audition at The Scottish School of Contemporary Dance at D&A College."

Chiara was successful and began her studies in Dundee in 2018.

"My favourite aspect was being able to challenge myself every day and feel the impact of all this knowledge change my persona. I became more cultured, open-minded and confident about the industry that I want to be in for the rest of my days. As an international student, I loved the whole experience of being abroad, creating new relationships with my classmates and making connections for possible future work."

When Chiara returned to Italy after achieving her degree, she found a job as a fitness instructor and performer then secured a teaching role at a private dance school.

"My biggest ambition is to work for the Italian Government as a Contemporary Dance Lecturer."
Perfect preparation for drama school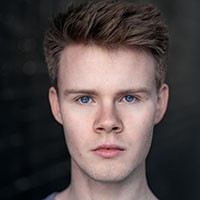 Lorne Macnaughton knew he wanted to get into drama school, so he signed up for an HND in Acting and Performance at Dundee and Angus College.

"My drama teacher had studied the same course in the late '90s and he said there was no other in Scotland that would better prepare me for getting into drama school. The sense of community it provides is amazing – it's like a family. No matter how you fare in class or how well a project goes, you have these people around you who are going through the same thing and they become life-long friends."

Lorne has now graduated from the Central School of Speech and Drama and has worked on a BBC drama, a feature film and recorded voice overs for video games and films.

"Unfortunately, you can't really plan too much in this industry right now, but I hope to continue to build my career in screen work and eventually write and produce my own material."
Villains and virtual performances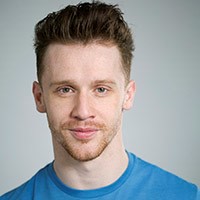 Chris O'Mara studied for a BA (Hons) Dance at D&A College's Scottish School of Contemporary Dance from 2012 to 2016.

"Dancing from 9 to 5 each day definitely took its toll, both physically and emotionally, but I learned loads of different techniques and art forms, all of which have been of use to me professionally since I left."

In Chris's final year, he received an award for Outstanding Contribution to the Community.

"I ran myself ragged with all the extra-curricular classes and workshops I was taking, as well as organising a kids' musical theatre school, directing and choreographing shows, and snapping up every opportunity I could!"

Chris now does 'a bit of everything' in the industry as a Freelance Creative.

"I've worked incredibly hard to fill my skills toolbox. I've taken part in professional pantomimes across the country (usually as the villain!), worked in short and feature films, choreographed musical theatre on amazing stages, worked with award-winning dance companies, and most recently had a pretty slimy role on BBC's Doctors. I'm also working on an exciting project with UNIBOSI to inspire people to create in a world of virtual performance.

"Right now, the arts industry is struggling but my advice to every student is to use your learning and time in education to explore! Speak to people, be open to learn anything and challenge yourself. You could be the next person to do something life-changing, to achieve something no-one else has, but to do that you need to open your mind. What can you do that no-one else can? The possibilities are endless!"
Looking to the future
"At D&A we strive to ensure our learners are industry-ready and I have no doubt they will utilise their skills in innovative ways. I am consistently amazed as how resilient and adaptable the performing arts sector is and the various ways in which our learners express and apply themselves. I am excited to watch our graduates' paths unfold! Good luck to you all." Lee Lappin, Head of Curriculum & Quality: Performing Arts.
D&A College has a fantastic partnership with the University West London and currently delivers a BA (Hons) Professional Dance Practice and next year will launch a BA (Hons) Professional Theatre Practice. To find out more about the Performing Arts courses visit:
https://dundeeandangus.ac.uk/subject-areas/performing-arts/