Motivation & Inspiration The D&A Way!
Just because we're all stuck indoors right now doesn't mean we need to be stuck for ideas on what we can do when things get back to normal. 
Dundee and Angus College is here to support and inspire you. But don't just take our word for it, read on as some of our learners share their stories...
How Daniel swapped careers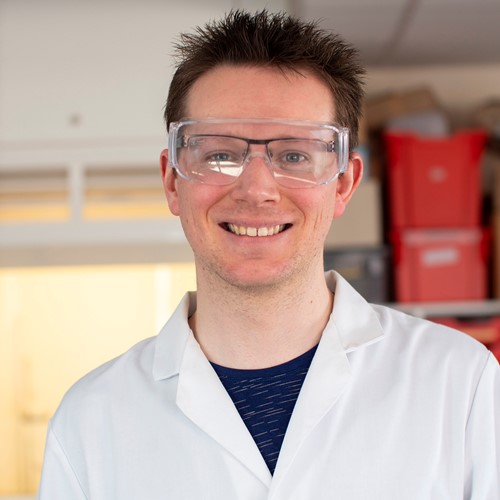 After almost a decade working in the retail sector, Daniel decided it was time for a change.
"I was desperate to do something like science but, at the age of 30, I wasn't sure if I had any options."
Daniel met with a career advisor and discovered that there was an ideal route for him to try – a SWAP Access to Life Sciences course at Dundee and Angus College.
Daniel is now learning biology, chemistry, maths for science and English and communication skills.
"My favourite class is the biology theory. I find chemistry challenging but I am getting there! I was surprised at the amount of detail the classes go into but I am happy to gain that bonus knowledge. The tutors are so friendly, motivational and supportive – they all make me feel like an equal rather than 'just a student'! I am very proud when I pass my assessments. It's a great feeling."
Daniel has now applied to the University of Dundee where he hopes to study plant sciences then pursue a career in that area.
Chloe wants to make a difference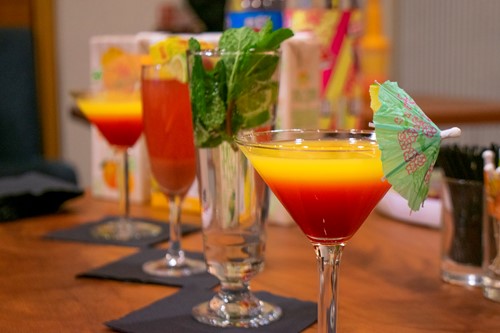 Chloe always had a passion for hospitality but when she finished secondary school she wasn't certain which career she would like to follow.
"I had lots of ideas – from a Home Economics teacher or Environmental Health officer to starting my own business. The list went on! Instead of going straight from school to university, like a lot of the students in my year, I decided to apply for college, which supported me in my progression to university."
Chloe opted to study for an HNC in Hospitality Management at Dundee and Angus College.
"I particularly enjoyed the events management module and the exposure to organising my own management night in the training restaurant. I felt the course provided me with the skills and knowledge to go on to further education and to apply for jobs in the future."
Chloe graduated from Robert Gordon University with a Masters in Digital Marketing.
"My college days were the best years of my life so far and I'm looking forward to hopefully being successful and making a difference somewhere!"
Kieran is geared up for business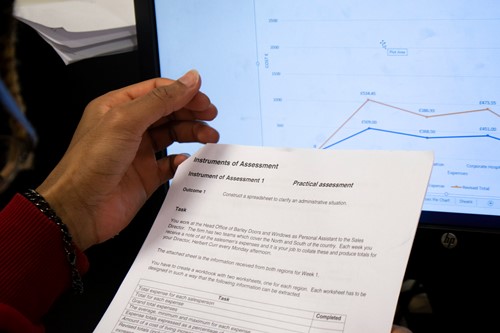 Kieran left school after he sat his Highers in fifth year.
"I was only 16 so I thought I would come to college first before going to university to prepare me for the change. I only planned on staying for one year but I liked it so much that I decided to stay on to do the HND Business Management course too."
During his two years at Dundee and Angus College Kieran was prepped for the world of business.
"We were introduced to a lot of different aspects such as marketing, human resources, accounting and IT," says Kieran. "We were able to gain great insights to many areas of business and I really feel the courses built the foundations of who I am now as a business professional.
"The lecturers supported us through our studies treating us like adults but we knew there was always help there if needed. I don't think there was anyone in my class who could say that they didn't love our lecturers!"
Kieran is now working full-time as a Junior Global Project Manager for NCR. He is also studying BSc Business Management at Dundee University on a part-time basis through his work.
Carol learned to study again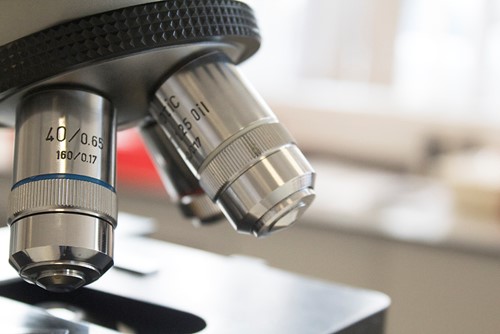 Carol spent her 20s and 30s raising her four children.
"I had been working in social care and I didn't feel I wanted to make a career out of it. Three of my children were a few years from leaving home so I decided to have a look into college courses. I found the Access to Life Sciences course which appealed as I had always had an interest in science and the resulting job opportunities in science-related subjects looked promising."
Carol found the access course was an excellent starting point for her.
"As I had been out of education for 20 years, I learned how to study again. I hadn't done any biology at school so I was starting from scratch and I found I really enjoyed it."
This course lead to Carol doing an HND in Applied Biological Sciences.
"I did it as a 2:2 course with Abertay University so I was guaranteed a place in third year for Biomedical Science Bsc (Hons) on passing. We were given lots of lab experience and had some really interesting and fun times.
"The graded unit for HND was a stressful time for a lot of us, but on coming to university I have found it has given me an advantage for projects I have had to undertake in third and fourth year. I always thought that doing my first two years at college would put me at a disadvantage at university. Not the case.
"Coming to college has changed my life. I am now on track to have a good career in a job that I will love. I have learned a lot, not just academic learning but about myself. I have gained confidence in myself and my abilities, mostly thanks to the excellent support and encouragement from the lecturers and lab technicians."
Dylan engineered his own success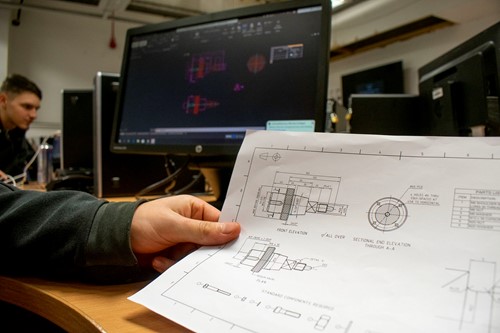 When Dylan reached sixth year at school he still had no real idea of what he would like to do. He decided continuing his education would be the best option so applied to Dundee and Angus College. Now Dylan has an impressive array of qualifications under his belt.
"I started off studying Renewable Energy at NQ level which was a subject I was interested in and wanted to know more about. I then opted for an HNC Engineering Systems and continued to HND Civil Engineering. I've really enjoyed the course as it's such a broad subject with so many interesting sub-disciplines. The more I learnt about the range of topics involved in civil engineering the more certain I was that it is the direction I want to follow."
During Dylan's time at college he learned a wide range of skills from electrical and plumbing to geotechnics and structural analysis but initially he also struggled with mental health issues.
"Some days were tough but having a healthy routine of coming into college and keeping my mind engaged with friends and the learning material was definitely a helpful step in my recovery. I was really surprised when I was awarded a prize for my performance in both year 1 and year 2 of my HND Civil Engineering course. It means a lot to me and made all the work I put into my graded unit worth it and was a really nice token of recognition."
Dylan is now studying at Abertay University.
College gave Arwen confidence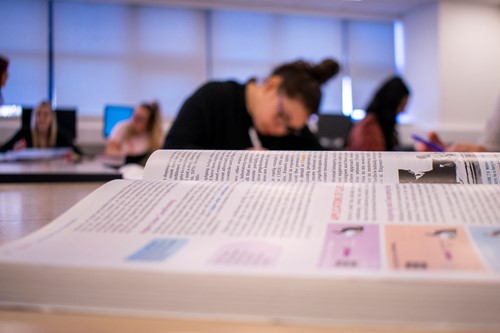 Arwen left school without much of an idea of what she wanted to do. 

"As I got older I realised the importance of education and wanted to get a degree so I applied for a SWAP Access course then an HNC in Social Studies. All of the tutors were very supportive and their passion for their subjects made learning enjoyable. They believed in me at a time when I didn't really believe in myself and gave me the confidence to keep going and move on to university." 

Arwen is currently studying for a Criminology degree and is Project Coordinator at Dundee Safe Zone, a multi-agency partnership project which looks after those who may be vulnerable within the night-time economy.  

"My aim now is to complete my degree and use all of the skills I've gained over the last few years to further my career. I came to college at a time when I was at a real crossroads in my life. I now have a fantastic job which I absolutely love and I am on track to graduate.  

"My life is completely different from the day I first set foot in D&A and I firmly believe that the help and support I got when I was there was the stepping stone to where I am now." 

}