A positive outlook on periods
Period poverty is a wellbeing reality for hundreds of thousands of women across Scotland. They not only have to deal with the biological implications of menstruation but are faced with the costs as well.
By making innovative use of financial support from the Scottish Funding Council, Dundee and Angus College is addressing period poverty as a wider health and wellbeing issue through its 'Period Positive' campaign. This campaign is designed to not only give women across the spectrum easy access to free period products, but also to focus support and information around the wider health and welfare issues relating to period and sexual health.
It began with the practical distribution of products to address the issue of period poverty, focused throughout three campuses and two outreach centers. This included storage containers and baskets in toilets, free vending machines in toilets, pick up points around college and pre-prepared packs. Period products can also be delivered free to students or staff at their homes and this confidential service can be accessed through the Facebook page: https://www.facebook.com/DAPeriodPositive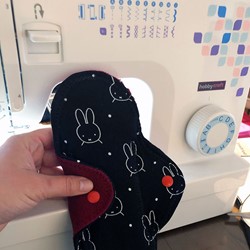 In a bid to increase student awareness of sustainable 'eco-friendly' options, the college purchased sewing machines and now delivers Sew-Your-Own sessions, where students learn how to sew organic, washable period pads for themselves. During lockdown, sessions were delivered online but now take place on campus in a safe and protected environment. These sessions have evolved to include creating face masks for mixed classes of all genders.
Staff can now take advantage of free period products too as the college has recently received financial backing from both Angus and Dundee councils. The college is also working in partnership with Hey Girls to promote good period health and wellbeing and is training staff through the Hey Girls: Teach Periods with Confidence training.
Since the project began, thousands of period products have been handed out. Student research shows that a massive 82% are now aware that period products are available at the college for free. 72% had accessed these products from vending machines, and 37% had also picked them up at college events.
The college has recently signed up to Free Period Angus's Period Positive Employer campaign (https://www.facebook.com/FreePeriodAngus) which encourages businesses to help eradicate period poverty in Angus by 2021. Abi Mawhirt, Head of People and Organisational Development at D&A College, says, "We are proud to be supporting this key development in our community and encourage other employers to opt in too. Projects like this are raising the profile of how big a difference such a simple action can make. I would strongly encourage others to learn about the project and look at how they can support it."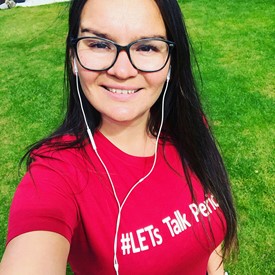 D&A College is so committed to the cause it now has a Period Poverty Project Officer, Tatiana Zorina, in post to ensure that good period health and wellbeing is available to all. Tatiana says, "I am delighted to lead on period poverty project at D&A College. I believe that no one should miss out on education due to their period, therefore in my role I will make sure that every student, who needs it, will have access to free period products. I also feel very passionate about importance of period education and as a result Lets Talk Periods classes, training and cafes are available to all students and staff at D&A."

 

}